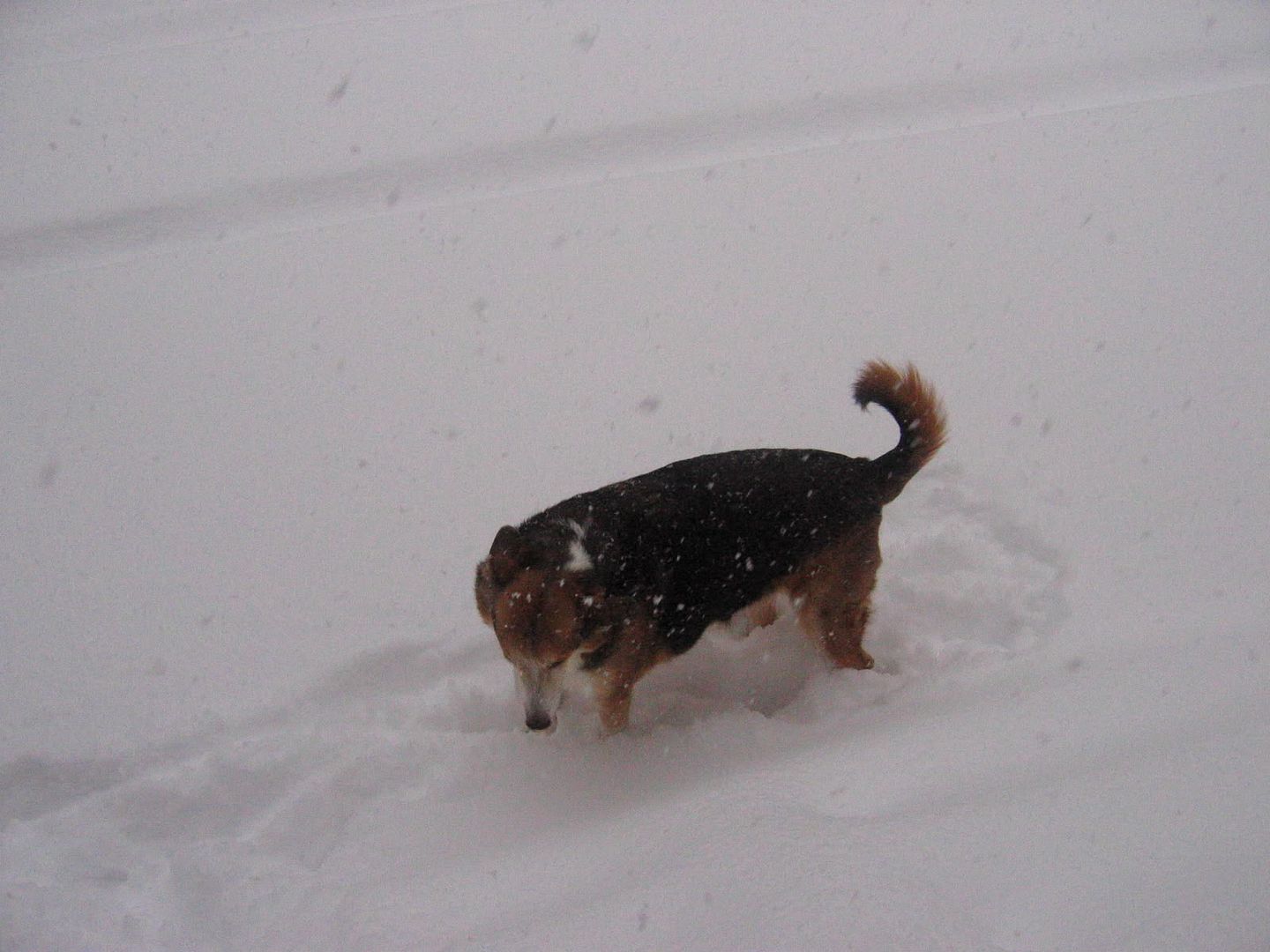 Wow. We have over a foot of snow in downtown Philadelphia already and we're still in white out conditions.
Monty adores this weather so I let him out and took a few shots of him and a photo of what's going on in my back yard right now.
I'm in full mother panic mode because yep, Julie is leaving Montreal in a few hours and she's got to head back home through upstate New York to get here and they are getting the worst of this storm later this morning.
Eric is bummed because Carolyn slept over last night and the two of them are supposed to be starring in a music video being filmed at noon but unless the shoot is all paid for and all of the "players" are in downtown Philly, they aren't going anywhere. I can't even see my front steps from the time a half hour ago I took those pics of Monty until now.
Right now they are sitting here in the living room with me and I'm like "Don't you want to go out and play in this? Can I give you guys some money to have breakfast out?"
"No".
Oh well. I guess I should be good mom and offer to make pancakes or something, huh.
I'll be back...
xo