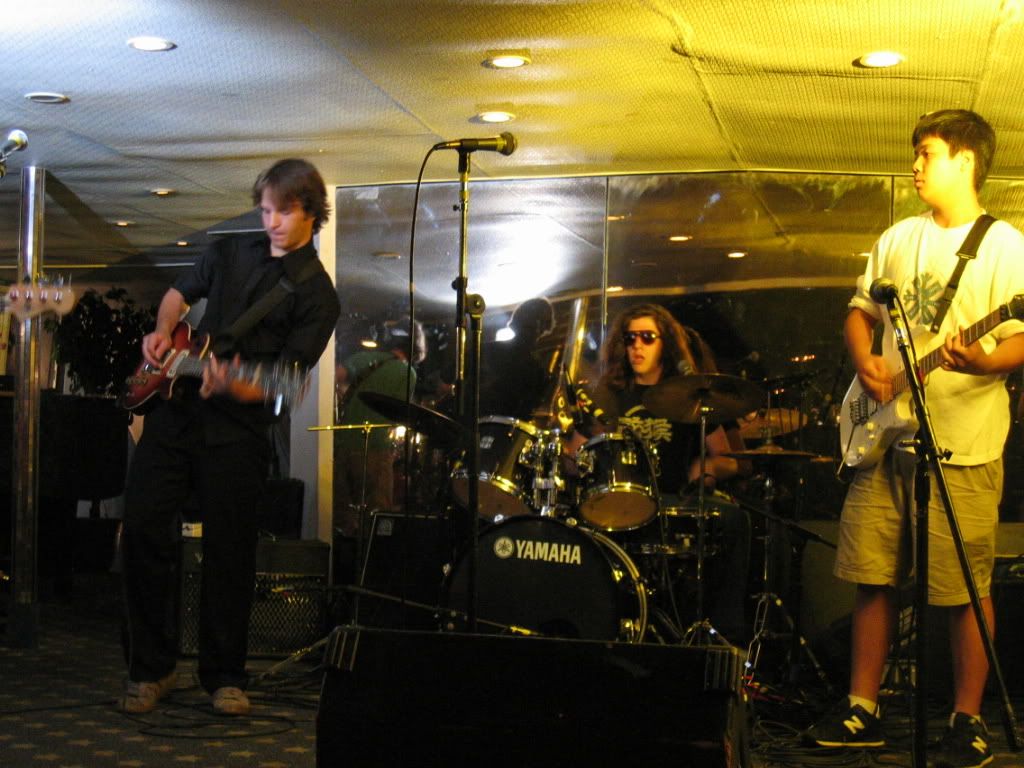 Eric Slick on drums and Fil Smith and Kenny Liu on guitars performing Part I of Approximate, a song in three parts, i.e., first they play it as a band; then they sing acapella; then they're like bizarro mimes dancing...anyway, it was very visual, very cool. Also featured in this piece are C.J. Tywoniak on guitar and Brian Purcell on bass. This was just one of the highlights of an amazing cruise around New York City courtesy of Rocks Off on Sunday night. The kids were in top form; the set list was incredible; and the audience was pretty much enthralled. At the time, I didn't realize it, but since this coming Sunday's Baltimore gig cancelled, this was the second to the last Rock School show in which I will see Eric participate and it's the end of an era for sure. He goes to Germany with his dad next week to perform with the All Stars at Zappanale (where they are headlining!) and then he has his final show with Rock School ever on August 13 when he performs with the All-Stars in a Pink Floyd tribute at World Cafe Live. So yes, the end of an era for sure; both Julie and Eric were with Paul from the very beginning in 1998 when he started out with 17 kids in his apartment. Sigh...
Ah well, back to Approximate. Here are parts II and III:
Here are Eric, Jeremy Blessing on guitar, and Lauren Pollock on vocals doing another major highlight of the evening, Zep's Achilles Last Stand. Also featured is Max DiMezza on bass and he's in the second photo:
Here's Eric, Fil, and Max again performing another Zep song and yep, another brilliant interpretation: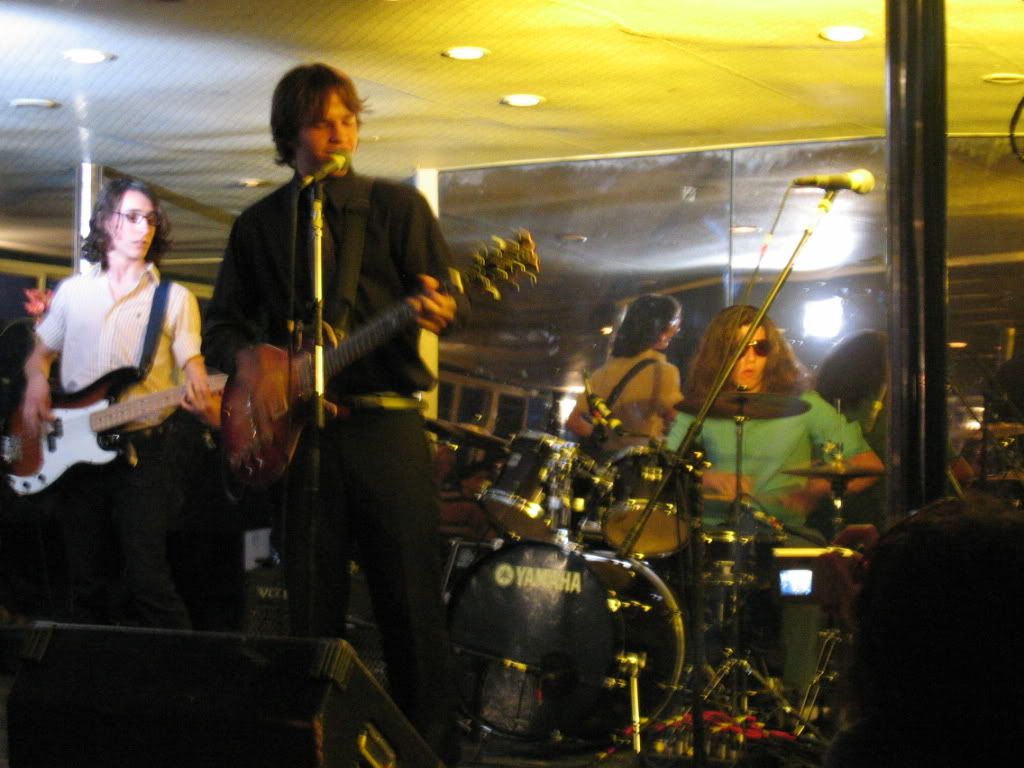 At one point in the evening, Paul announced the first Rock School All Star dance concert, ever, which was kind of hilarious. You know this was an event made in heaven for drummer/vocalist Joe Reno: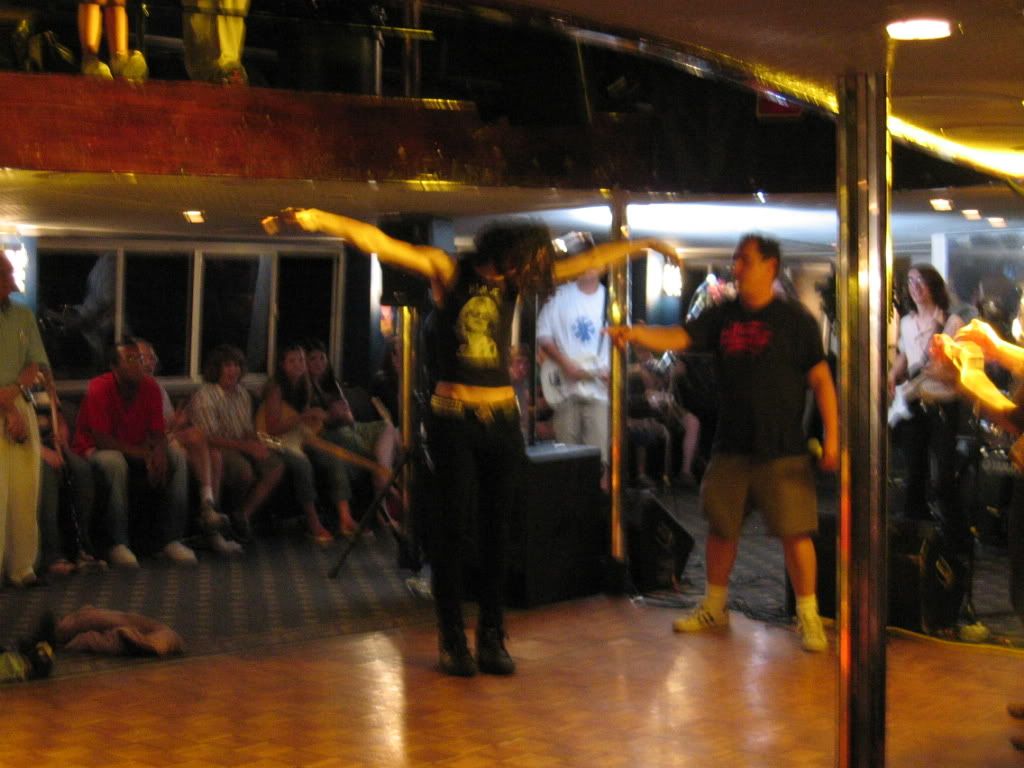 Here's a view from the boat of the Statue of Liberty at sundown -- oh how I wish I still felt it represented freedom in this country, or, how I wish I still felt we were truly "free" (don't get me started on that fucking Patriot Act); and below that, a view of NYC from our ship. So yes, once again, it was just an incredible evening; great weather, great music, and great, great people.