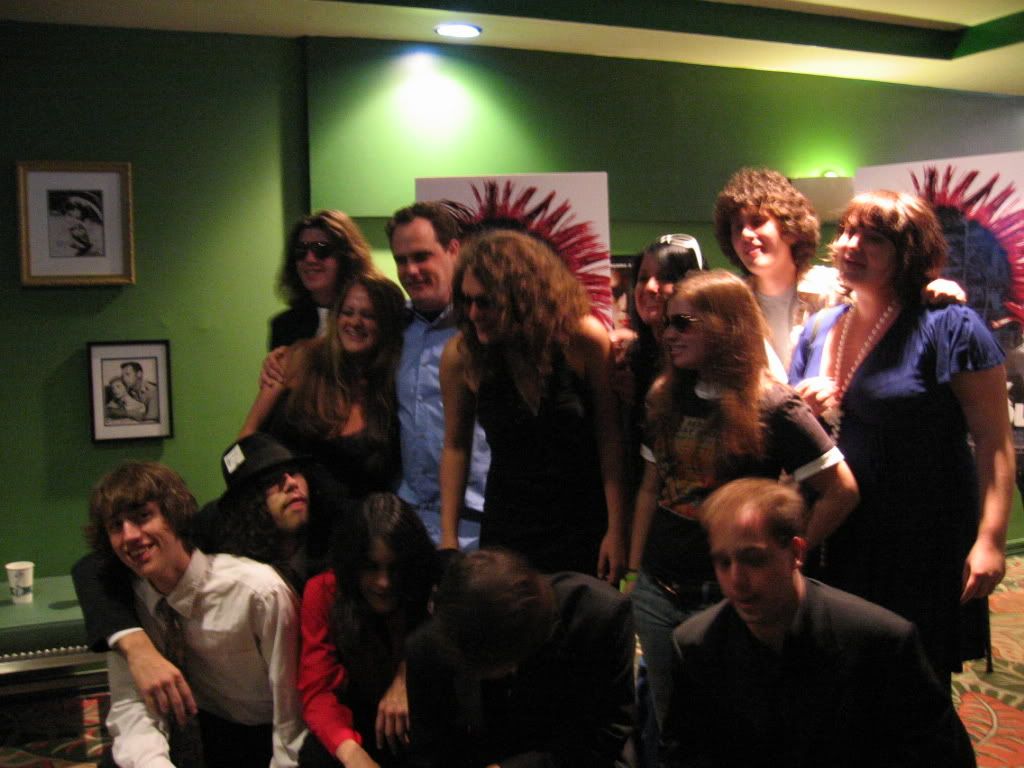 Tomorrow night, the Paul Green School of Rock All-Stars will perform on a really cool boat which -- I swear to God -- is a three hour tour (Can you say Professor and Maryanne?) around New York City. Here are the
details.
Hope to see some of my New York pals there; it's going to be an awesome evening. All eight of the graduates, the kids like my son who are now in bands of their own and either in college or out of high school, got to pick their two favorite songs to perform and the set list is going to be freaking incredible.
In other news, I recently heard that Chris Opperman thinks Eric is going to be one of the major forces in drumming world and has an incredible future...he mentioned something about getting him out to L.A. and being his full time drummer. Arghhh....(nah, I'm all for it. This has only been Eric's dream since he's three years old; he could drum before he could speak in entire sentences)
Julie also has an interesting opportunity -- she was approached to do some bass work by a singer songwriter who already has some gigs, etc. and a CD in the works (he wants her for that, too) and she met with him on Friday and had a blast. Watch this space for more info in that regard.
*********
In my little world, I continue to be absolutely astounded at my courage to walk away from my job and I only wish that yesterday was my last day and I didn't have to go in for one final week on Monday, especially with the New York cruise Sunday night which means I'm not getting home until well after midnight, maybe more like 2:00 a.m. And this is what a wus I am -- even though I can't be fired, I'm still afraid to call in sick on Monday or even go in late. Oh, my boss might think this is for the best because he understands how burnt out I am with the legal field and how much I want to write (and therefore not giving him the 500% he's come to expect) but he's going to miss me! At least I hope so...sigh.
You know how it is when you decide you don't want to be somewhere anymore? It's like torture to stay, but I do owe it to my boss to take care of last minute details. Besides, I need to get all my porn off my office computer and that's taking me longer than I thought!
Kidding, kidding.