Okay, I'm in a much better mood now.
The Philadelphia Eagles beat the Minnesota Vikings in the Wild Card game and are headed to NY to play the Giants on Sunday. I guess I'm excited but to be honest, I am a lot more stoked about the upcoming
inauguration
.
In other happy news, I just found this awesome video clip of the
Adrian Belew Power Trio
performing A Little Madness in Barcelona, Spain a few months ago. Check out Ms. Julie Slick!
My daughter is just so very, very cool.
She had us over for dinner at her new place Monday night. Want to see some pictures? Sure you do!
Julie and her new lamp, which I am going to steal. Must...have...that...lamp...
Then she started cooking. She is one sick puppy. Speaking of puppies, guess who also came to dinner? Gah, Monty is so hyper when he goes visiting, though. We had to let him out every two seconds and then we had to make him a peanut butter sandwich because obviously he can't eat spicy food and he went insane over the delightful aromas coming from Julie's kitchen.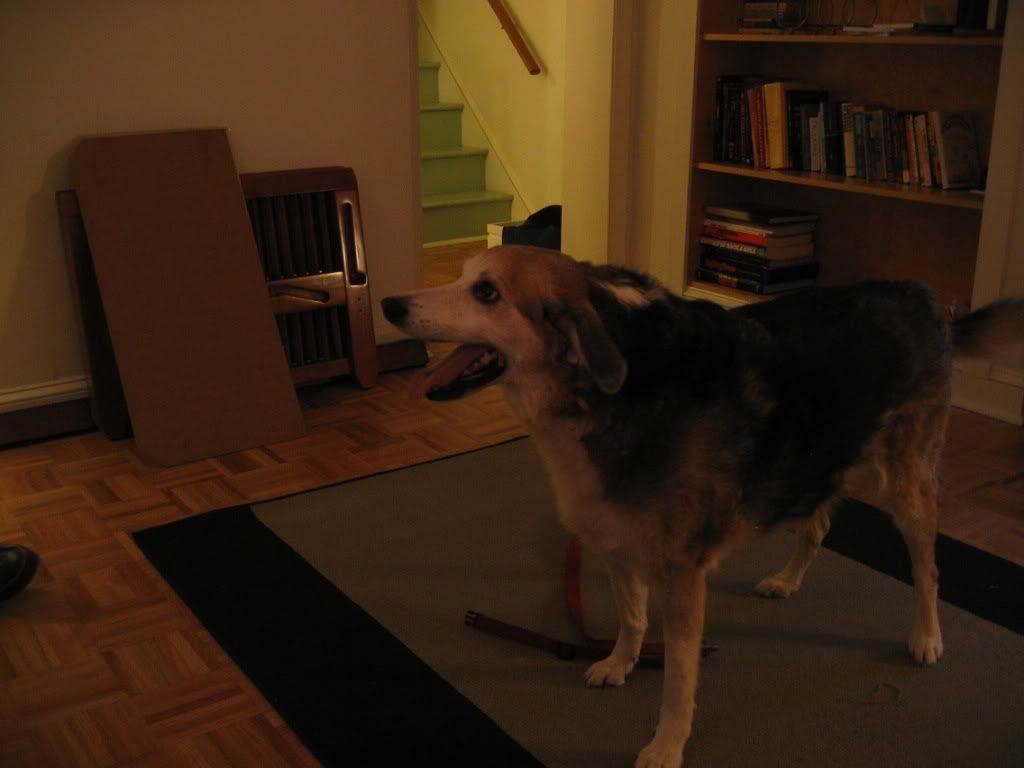 Our first course were home-made samosas with three different chutneys - mango, onion, and raita: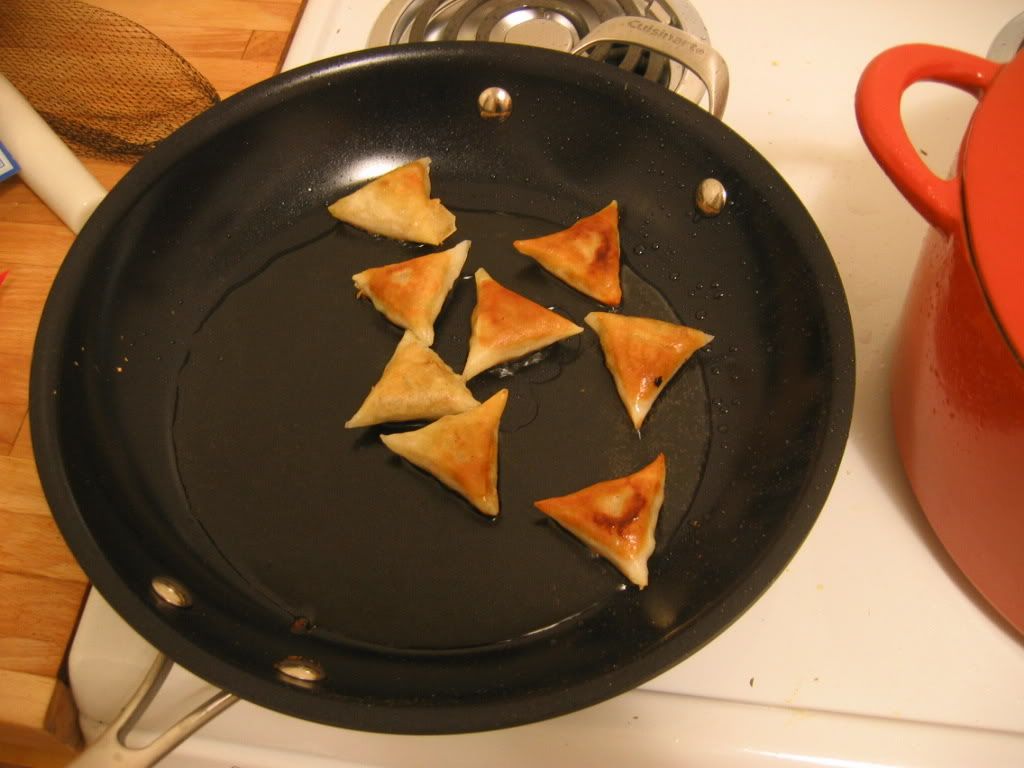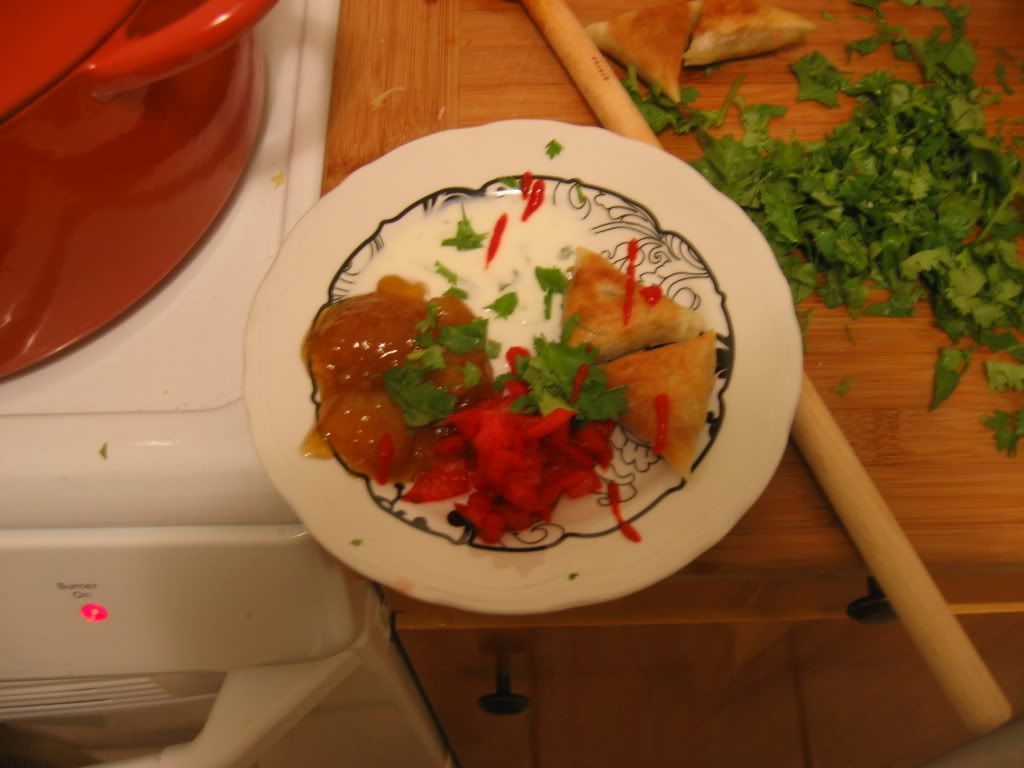 I shot Julie an email yesterday to ask her to give me an ingredient list for the absolutely fabulous meal she made, and her reply was priceless:

"Vegetarian (technically vegan) curry - with onion, potato, cauliflower, tomato, peas and spinach. It was finished with coconut milk, lime juice, and chopped cilantro. Obviously it was topped with Tiffin chutneys and rice which I couldn't make since I gave Dad my good rice pot (ahem...). The base was made with a homemade curry and garam masala blend. For the complete recipe go to my blog (which I'll update it later today).
"
Yeah, she did update her blog and while she hasn't included the recipe yet (check back again this afternoon), she talks more about her travels in Australia, preparing a surprise breakfast for
Adrian Belew
, hanging out with the fabulous
Derek Trucks Band
(which became the mutual admiration society, by the way - the two bands really dug each other's music and hanging out together) and her quest to intoxicate her poor brother with what looks like Flaming Moes.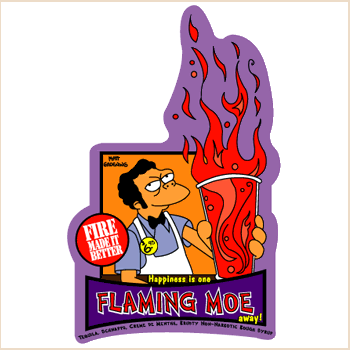 Sigh...
Anyway, getting back to her amazing dinner, yes, she did actually grind her own curry:
A work in progress:
The final product: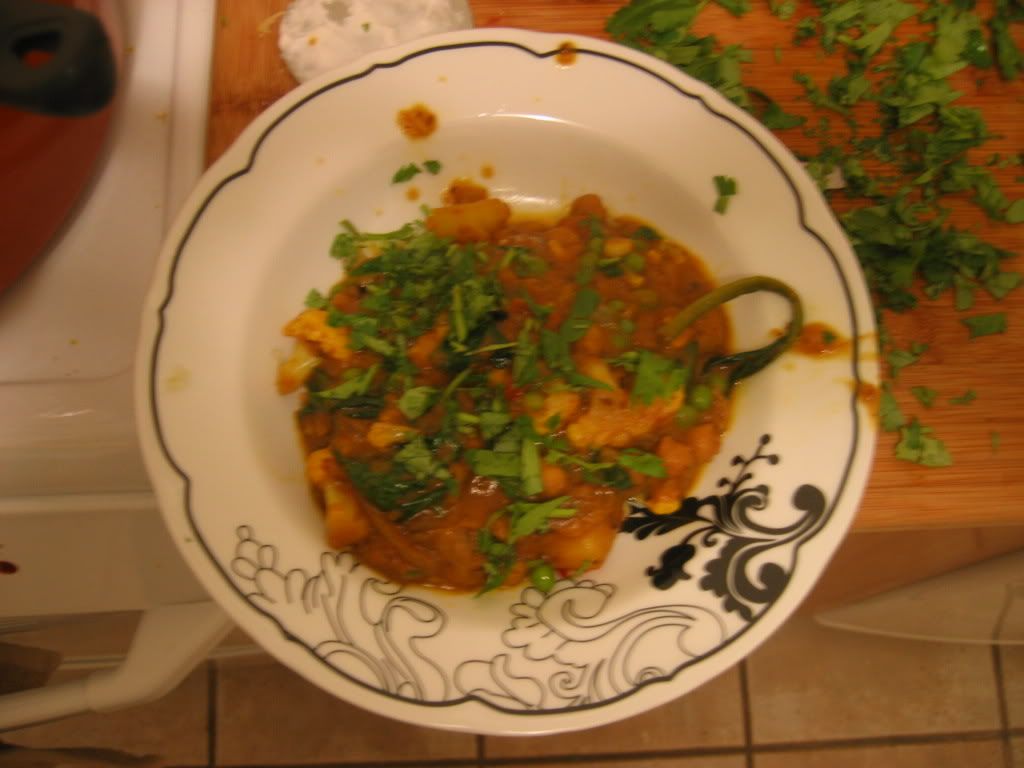 Our meal was extremely fantastic and Julie is indeed the mistress of her new manor: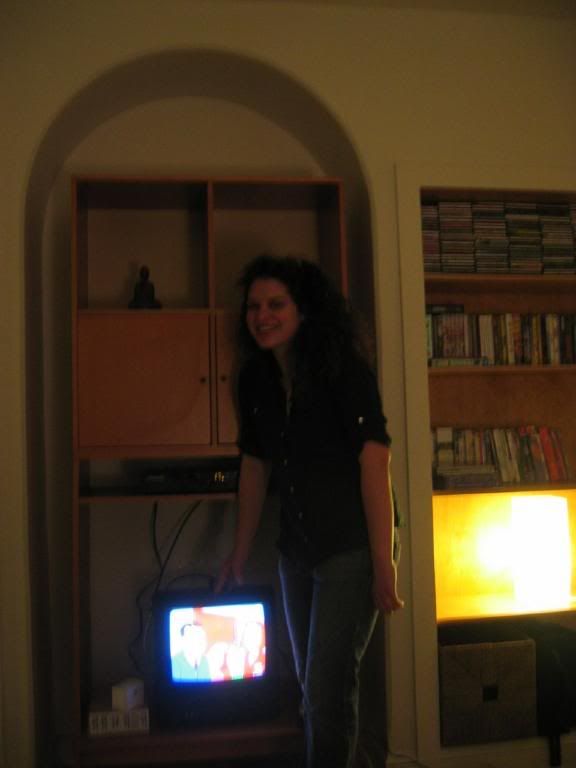 I am still in denial that she's moved out, though.
Anyway, when I uploaded the photos from dinner, there were still some from Australia on my camera which I hadn't seen, and I am reluctant to post them here since Julie is apparently putting them in her blog once I upload them to my photo site, but here's one I could not resist - Ms. Julie and Pink Floyd's bassist
Guy Pratt
:
And this hilarious shot of uber drummer Eric Slick:
Finally, two more of Ms. Julie which speak for themselves...ahem...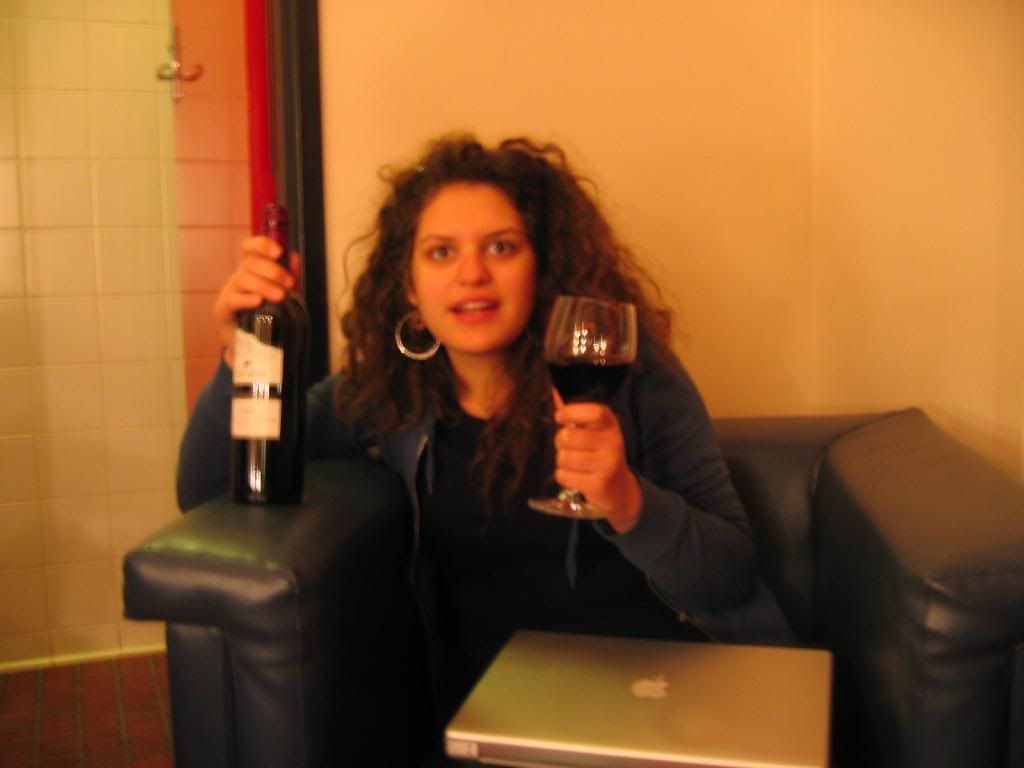 Ah, to be (almost...on January 30, to be precise) 23 years old, beautiful and talented...
Okay, that's a wrap for me. I am sure I have more to say but I just this minute learned that the City of Philadelphia now has weekly recycling and I didn't think I had to get my plastics and paper out until next Wednesday so now I must rush around and gather stuff up like a madwoman...but woo hoo...it's about time, Philly!
Later,
xo