So the
2007 Web Blog Awards
are over, and I am thrilled to have landed in 4th place, Best Diarist. What's really amazing about this is there were 545,446 votes cast in 49 categories over six days and blogs nominated from all over the world. To even make it into the top ten finalists was thrilling - and even better I beat out the woman who worships the witch with Nazi Slime Disease featured in my post below. So thank you to all of my great friends and readers who voted, especially
Ellen Meister
, who campaigned for me over at
Zoetrope Studios
and
Cafe Mom
, Aimee over at
Aimeepalooza
, Susan Henderson who gave me a shout out at the fabulous
Lit Park
, and most of all to
Jon Swift
for nominating me in the first place and congratulations to Jon on his third place finish as "Funniest Blog on the Internet" I quote Jon here but I think he's #1. Ha ha - in his post today he says we are "victory challenged" which made me laugh out loud. Anyway...I am so stoked!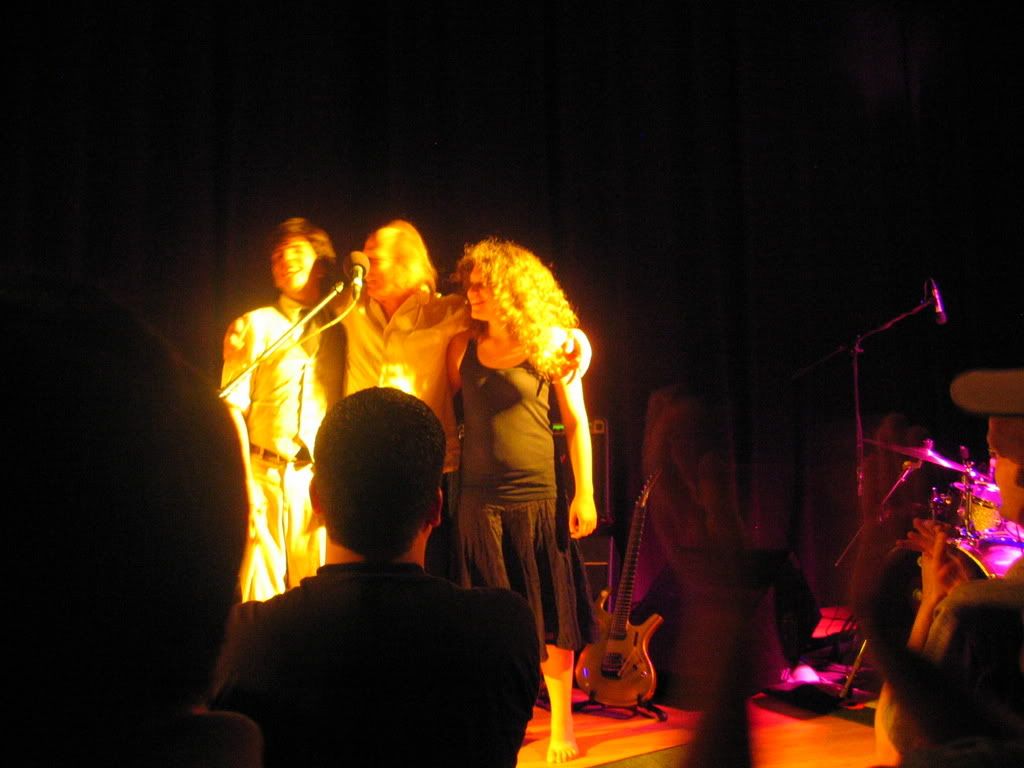 And, if life isn't good enough, over at
Adrian Belew's website
, there is finally an announcement about Side Four Live - pre-orders for the CD will be taken starting November 20!
In other news, this morning I reached 10,000 words on my new book for
National Novel Writing Month
which would be awesome except if you do the math, to finish writing 50,000 words by November 30 means I need to have 16,666 words by the time I go to bed tonight. Or something like that. Arghhh....I suck at math. Anyway, one thing I do know -- that means close to 7,000 words today if I want to keep pace, and I do in a big way so I really need to get to work, like, NOW.
For those of you interested, I am posting
my novel in progress
as I go along but as I've said before, this is a first draft and pretty much reads like a first draft but if you are bored and have nothing better to do and want to give me some feedback, hey, knock yourself out.
Okay, I'm outta here.
Later,
xo