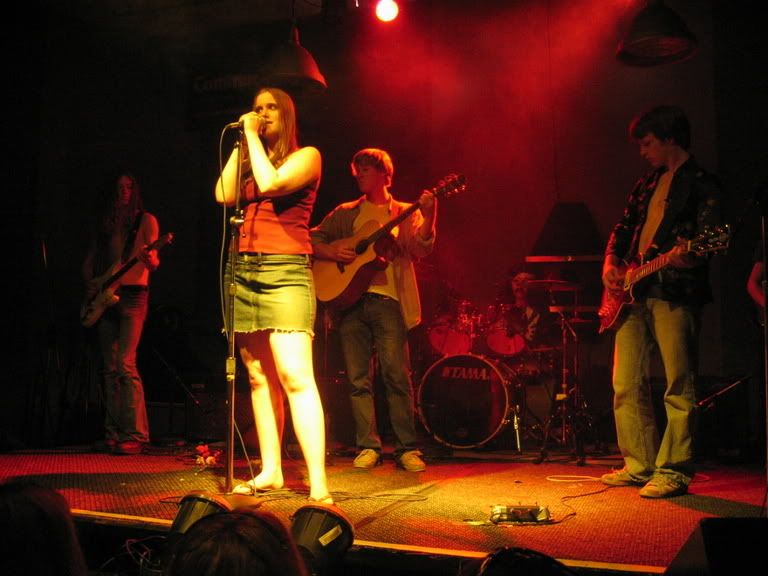 Okay, here's the article on the shooting at tne North Star Bar last night - don't know how accurate this is:
Man, 20, is shot, wounded outside Fairmount club
By LEAH ZERBE
lmz120@temple.edu
A man was shot and critically wounded last night outside the North Star Bar, a popular music venue at 27th and Poplar streets in the Fairmount section.
Police said two men in their early 20s were seen running from the bar after the shooting at about 10 p.m. Police said the victim staggered back into the bar and was conscious while he waited for police to arrive.
Police arrived before an ambulance and the victim was taken to Hahnemann University Hospital in a patrol car. He was reported in critical but stable condition.
A police officer explained that cops feared he had a "sucking wound," a dangerous internal injury, and they didn't want to wait for an ambulance.
Witnesses said there had been no visible wound on the man, and no blood on the sidewalk.
Keith DeFeo, 33, manager of the bar, said that there had been some kind of altercation outside the nightspot but that he did not know the nature of it.
All he knew about it, he said, was that someone bumped someone else and it escalated from there.
Employees in the club indicated that the victim, who was not immediately identified, did some work in the bar but was not a full-time employee.
The club featured musical entertainment last night and stayed open after the shooting.
***********
So as I said, what a night. Great music, and a very strange and hopefully not too tragic ending.
***********
This is a crazy week for the kids (and me). Well, I'm the most nauseous; I have to go back to work today after missing all of last week with my bad back. What sucks the most about this is that it's a one woman office and if I'm not there, it's trouble. My biggest concern is that all of the files with which I work are huge accordian numbers, heavy and bulky, and I'm terrified of throwing my back out again. I think this is nature's way of telling me to throw in the towel after all these years. I'm tired, burnt out, and now I'm physically sick as well. I just want to write full time, but unfortunately, I have to figure out a way to maintain my high life style without money first. Ha.
But in Julie and Eric world, things are awesome. Right now they are both in New York City, about to appear on Channel 11 on the WB network to promote Rock School. They will do a song around 8:50; field some questions, then do another song, so if anyone reading this is in the NY area (and if you have a videotape and can send me a copy!), you can see these amazing musicians for yourself.
Thursday, Eric and a few other Rock School All-Stars will be in New York again to play a big party for Queer Eye for the Straight Guy. Apparently, Donald Trump will be there -- they are going to do a makeover of one of the Apprentice stars. Eric will probably be home god knows what time Friday morning; then he has a gig with Flamingo at the Fire in Philly, one of my favorite live venues here. Then, both Eric and Julie hop a plane at dawn the next day (Saturday) for L.A. where they will be playing Guitarmageddon (ha!) at the Wiltern at 7:00 p.m. that night. No hotel, they take a six hour flight back to Philly right after the show.
After that, Julie starts interning at Studio Four Records, Eric has a million gigs -- one of which is a very interesting private gig where he's going to drum for Steve Vai's keyboard player July 9 at the Lion's Den in New York; he has a lot more Flamingo gigs; then in mid July there are three concerts planned for Indre Studios as a warm up for the summer tour which I believe starts July 21 through August 2. Then they leave for Germany for the Zappa fest.
Oh god, I need a PDA for all of this.
Yeah, right.