Oh behave. I know it's really From Russia with Love, but it's my "two" who are over there right now and yes, be thankful I didn't give this journal post the cheesy header "Two Russia With Love" okay?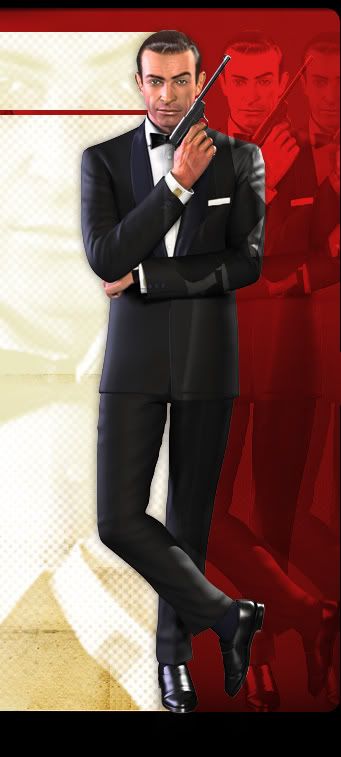 Sorry. I had to post that pic. I mean, come on. Sean Connery.
So as the billboards I've been posting all over the internet have already announced, the
Adrian Belew Power Trio
are playing two major shows in Russia during the next ten days, with the first one being this Saturday night in Kazan. Here's the
link
for the Creation of Peace Festival and if you hit "English" or use Google Translate, you will see that the grand finale is Patti Smith, Keith Emerson, the Adrian Belew Power Trio, Fairport Convention, Tony Levin and more performing the Beatles' All You Need is Love.
Why oh why oh why did I not tag along on this tour?
Anyway...take a look at the accommodations - the poor, poor musicians actually have to stay at his hotel: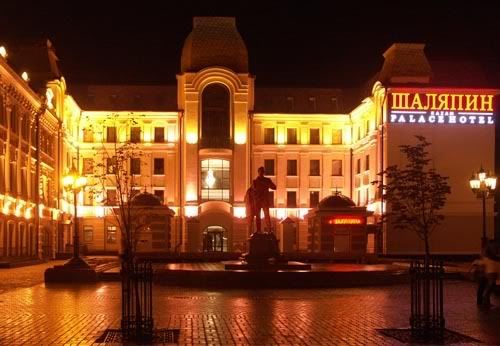 Now this one cracks me up. On the hotel website, in the photo gallery section, this pic is labeled the "Fitness Room". Ahem. Is it just me or is the Fitness Room a bar?

Seriously? Do you see any exercise equipment there? Too funny...
But if it is a bar, oh man, my kids are going to be having drinks with some very heavy hitters over the next couple days. I know I wrote about the Keith Emerson connection regarding the night Julie was born but something even freakier happened. The evening I was in labor and didn't really know it because naturally I didn't have timed contractions like every other normal human being, along with Take a Pebble, the other calming song I listened to non-stop was the extended play version (yes, an album) of the theme song to one of my favorite movies,
Local Hero
. During dinner on my birthday last week, I had the urge to hear that song again so we put it on the turntable (yes, I still have a turntable because if you think I threw out 5,000 albums when CDs arrived on the scene, think again, and I'm so glad I didn't because I love, love, love vinyl and still buy it). All of a sudden, Gary looks at the album cover and says "Oh. My. God." and I'm like "What? What?" He hands it to me wordlessly, I stare at it blankly, and he says "Look who is playing bass..."
Yep, you guessed it. Tony Levin.
Here's a You Tube I found, but...sob...Tony is not on it nor could I find one with him, damn it...but still...have a listen...it's the most incredibly beautiful song:
Things in my life just so weirdly go full circle. And now Julie is in Russia, about to perform with both Keith and Tony. By the way, the second show, in Moscow on September 3, is an actual King Crimson Festival, and around 3/4 of KC alumni will be there, along with the Adrian Belew Power Trio, and will perform around an hour of KC material along with their own sets. More on that in a few days.
Back to the fabulous hotel in Kazan...
Here's what is labeled a "rest area":
The pool isn't half bad, either:
And of course after seeing those photographs, I could not help but check out where they will be staying in Moscow next week...
Gah! What a life my two kids have. I will of course have much more news once I am in contact with Julie and Eric...according to their flight schedule, they arrived in Russia around 2:30 a.m. our time and since Russia is ahead of us by eight hours, I assume they are settled in right now but since we use AOL, I'm able to see that they have not picked up their email yet which makes me wonder if they have wireless in their rooms or, heaven forbid, their converters for their laptops don't work back in the USSR (hey, is it still called that? I doubt it...but you know me, any time I can throw in a Beatle reference...)
It's funny. In another full circle moment, my grandfather left Russia in the early 1900's to come to America as a young boy, fleeing the
Russian Pogroms
. When I met Tony Levin in Canada last month, we discussed the fact that we had a similar ancestry. He of course had been to Russia on tour previously and told me some fascinating stuff...I hope Julie and Eric get to do a little sight seeing but they got some advance warning that they had to stay in a group and not go wandering off on their own and I think I'll leave it at that so I don't go into a total panic attack right now.
So yep, the Creation of Peace Festival this Saturday night is an amazing event, and one of the sponsors is Rolling Stone Magazine which is just too, too cool even though yeah yeah, Rolling Stone is practically unreadable these days as they have an American Idol mentality music wise and they've sadly lost their way but hey, anyone who grew up when I did will still have that wishful, wistful "On the cover of Rolling Stone" dream and pardon me if I fantasize seeing this someday on newsstands: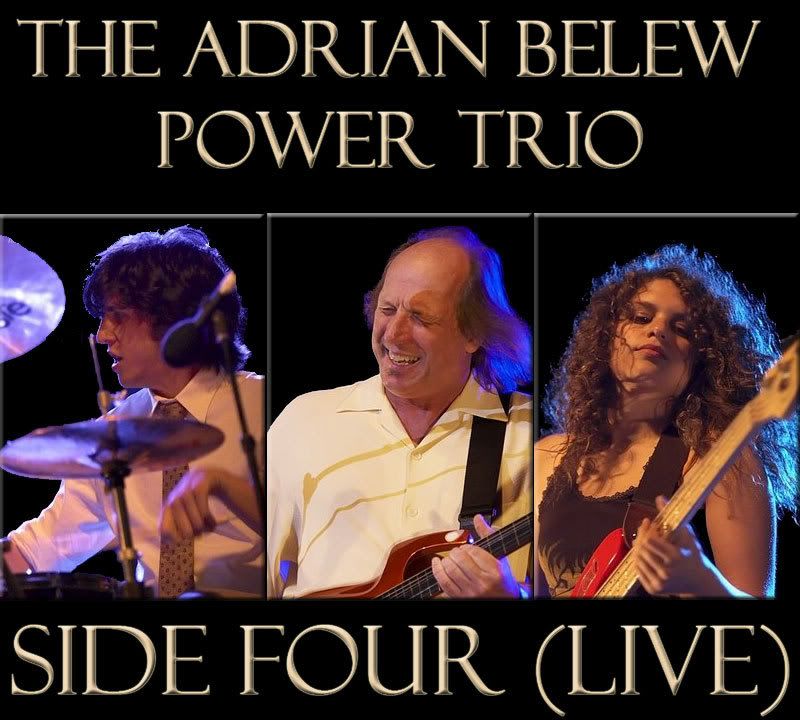 Or, I'll settle for the caption "E", which is the working title of the new studio album...
I'm not picky, just crazy, and I hope I hear from Julie/Eric today with more news you can use but until then...
Later,
xo