So the title of my blog post today pretty much sums it up, and having spent the last eight days camped out in the Critical Care Unit at ye olde hospital, there's a lot I could say but I will spare you the gory details and tell you instead that Oy Vey Baby is actually a live album from 1992 by
Tin Machine
featuring
David Bowie
and guitarist extraordinaire
Reeves Gabrels
.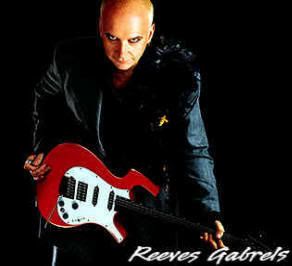 You might be wondering why I am telling you this.
I'm so glad you asked.
Eric Slick
is about to complete a trifecta, meaning that on May 23, 2008, at
The Brighton Bar
in Long Branch, New Jersey, he will have officially played with three of David Bowie's lead guitarists.
Back in June of 2005, Eric was at the late, great CBGBs in New York City for the premiere of the documentary
Rock School
(in which a very young Eric and Julie appear throughout - if you are new to this blog, click on the link and watch the trailer, it's hilarious - that's Eric with a brush haircut banging his head with his sticks - you'll see him a bunch, and there's a brief interview where he sits side by side with Julie and trashes the band 311...and they are at the end, performing a bit o'Zappa music). Anyway, lo and behold, at said party, the then Rock School All-Stars performed - these were the original 22 kids before Rock School went global - and they were joined on stage by the brilliant
Carlos Alomar
. Carlos was David Bowie's guitarist from 1974 to...hmmm...I see he recorded with him on and off up until 2003...but I am going by his
wikipedia entry
so this statement comes with the usual cautionary "
well, it is wikipedia
..."
Here's Eric with Carlos at CBGB - Eric still has his long hair and he's wearing shades:
And of course last but hardly least, Eric has now teamed up with another former
Bowie guitarist
where he's been happily part of the
Adrian Belew Power Trio
for the past two years.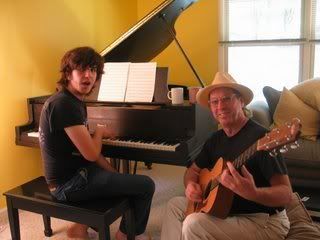 I adore that pic of Eric and Ade - it's from one of their rehearsals at Casa Belew down in Nashville, where Eric and Julie are headed again on May 17 in preparation of their upcoming tour at the end of May...and let's just say that I've heard some of the new material and it's mind blowing...be prepared for a revised set list and some incredible, incredible music. More on that in a minute.
So...to sum up my little trifecta/Eric story, on May 23, 2008 at the Brighton Bar as mentioned above, Eric will be behind the skins with Reeves Gabrels on guitar and the absolutely awesome
Jair-Rohm Parker Wells
on bass.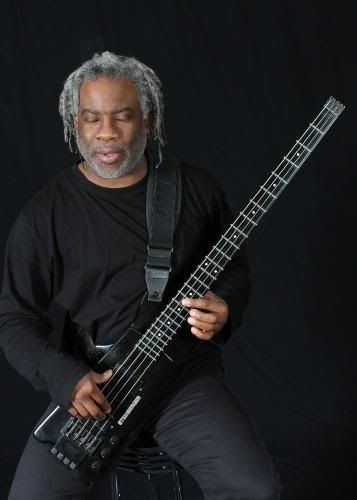 The band that Eric, Jair-Rohm, and Reeves will be is called "Doom Dogs" and it's a double bill with
Lunar Ensemble
which features the spoken word artist John "Lunar" Richey.
Bob Musso
, Lunar and Jair-Rohm were in a band called
Machine Gun
a long time ago.
Erm, how many twenty-one year olds can say they've played drums with three of David Bowie's former guitarists? Ha ha - how many forty year olds can say that? And you will notice I said "twenty-one". Yep, because by May 23, Eric will finally be legal. The big day is May 15 and a huge celebration is in order. While I've been busy with medical matters of anguish, exasperation, and terror, I even neglected to blog that yep, it's true, Eric now resides in a way cool townhouse several blocks away with his significant other, the gorgeous Katy, and I can't ever say Katy's name without using the adjective gorgeous...it's impossible...last week I went for a walk into town with Julie and Katy and I had to laugh as I couldn't help but notice the two of them bringing grown men to their knees on the street - all I can say is there were probably an awful lot of sore necks that night.
From swiveling to look at them, that is. Wash out your brains with soap if you thought anything else. Ha!
Here's Katy:
And the equally stunning Julie Slick, who gets an incredible mention in the current issue of
Bass Player Magazine
as concerns a review of Side Four Live. She's got an interview complete with photos in next month's issue as well.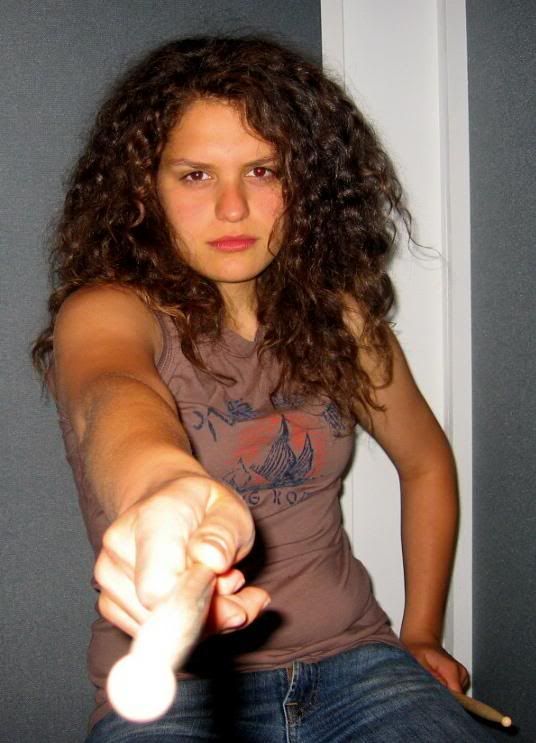 By now you also might have heard some exciting news about the upcoming Belew Trio tour. Such as the
Ottawa Blues Fest
on July 5, which not only features the Adrian Belew Power Trio but...oh my god...take a look at the
other performers!
What is so totally cool about this date is that the trio goes on at 7:15 p.m. followed by...gasp...
Zappa Plays Zappa
at 8:30 p.m. I am so psyched it's ridiculous.

And now for some other really big news I've been sitting on - the Adrian Belew Power Trio will also be playing at the Quebec City Summer Music Festival on Sunday, July 6 and Tuesday, July 8, 2008. On July 6, they'll be headlining one of the smaller stages but on July 8, they will be joined by friends California Guitar Trio, Tony Levin, and Pat Mastelotto on the main stage, opening for Primus. Do you think I'm a little excited about that?
Oh...they are not on the website yet but I also have to add that on July 6, Zappa Plays Zappa will also be at the Quebec Music Fest but I don't have the schedule yet as to who plays when and where. All I know is, I am so, so there.
And for for my writing pals...
As I mentioned what seems like a decade ago, on April 14 I did a reading on behalf of
Tuesday Shorts
at the Boxcar Lounge in New York City. I had an absolute blast, and there was a very nice
write up
of the event by an author I just adore,
Richard Grayson
. I was really happy to spend some time with Richard after the reading as well as another pal of mine,
Dennis DiClaudio
and oh.my.God - take a look at the titles of his books - everyone should order all of them. Thank you so much to
Shelly Rae Rich
for setting this up - she's hilarious and a fine writer in her own right.
Here are some photos from the event, the first of which is me made into a Warhol by using Photobucket's new photoshop for dummies feature. The actual "real" pic of me from that evening is obviously someone else because, seriously, I just know I am not that hideously deformed so I warhol-ed myself to disguise whoever the creature in the original photograph is.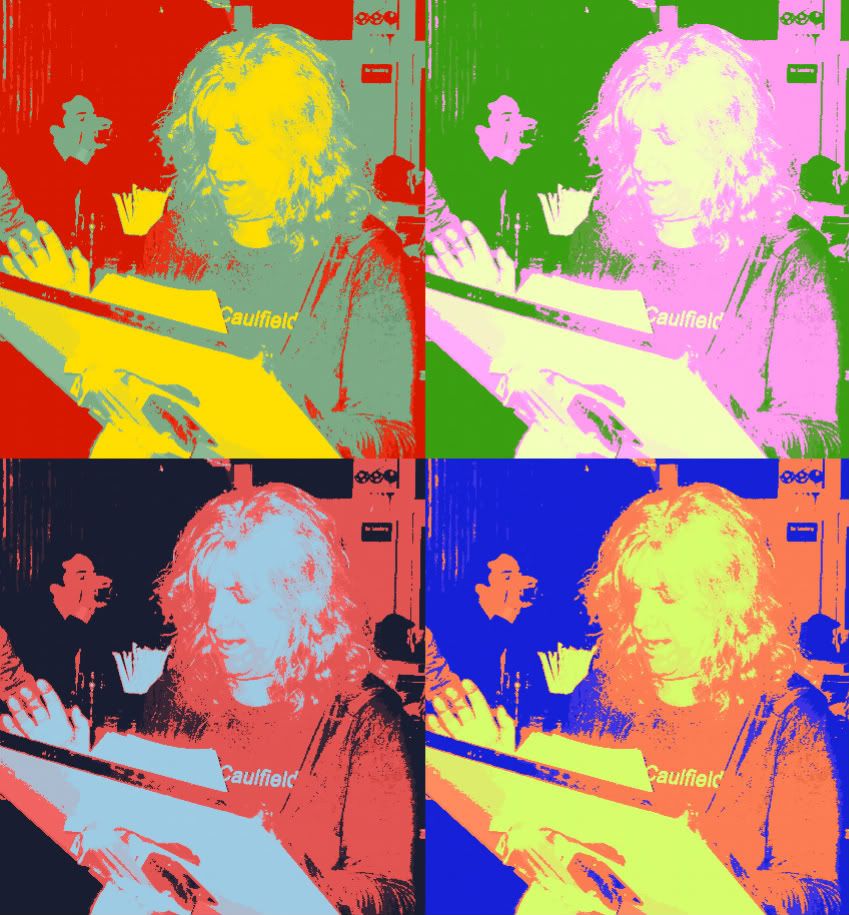 Next up to read was a very cool writer named
Nick Antosca
who read an excerpt from his latest novel: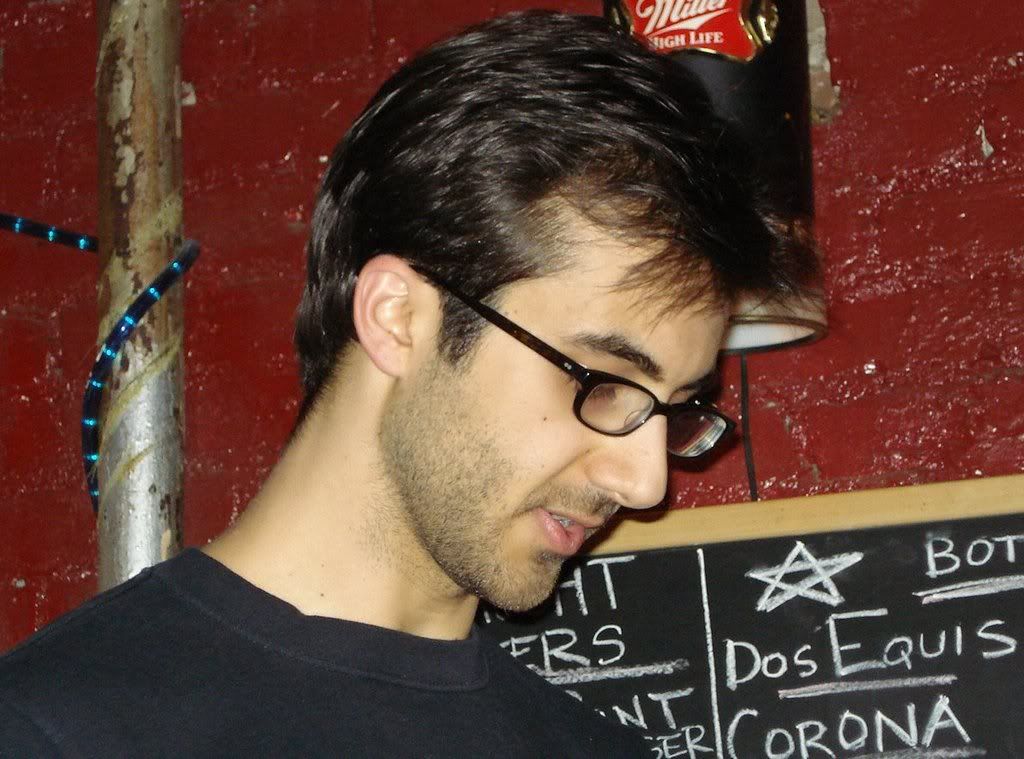 And the evening ended with one of my favorites,
Todd Zuniga
, and he killed it, reading snippets of stories which span his lifetime as a writer, starting at like age eight, and I am so, so stealing that idea next time I read. I have this one story I wrote when I was six which is a fictional tale of how I ran away from home with my sister and we hid in a cave until she sliced her finger on a rusty nail (yeah, a rusty nail in a cave, which was inexplicably in downtown Philly) and because she was bleeding, I had no choice but to run home and get her a band-aid. The upshoot of the story is that when I returned home to get the band-aid, our mom hadn't even realized we'd run away so it was all for nothing. Ha ha - pretty deep for a six year old, huh. The story is written on pink stationary in big, block lettering - I will take a pic one of these days for the blog but like Todd, will bring it and read from it "in person" at my next event. Here's Todd at the Boxcar - and yes, everyone loves Todd and I especially love him because he loves his mother. And I am probably older than his mother which is starting to get to me - I go to these readings, thinking I'm such a hipster, and it turns out I'm the senior citizen in the room. Oh the horror.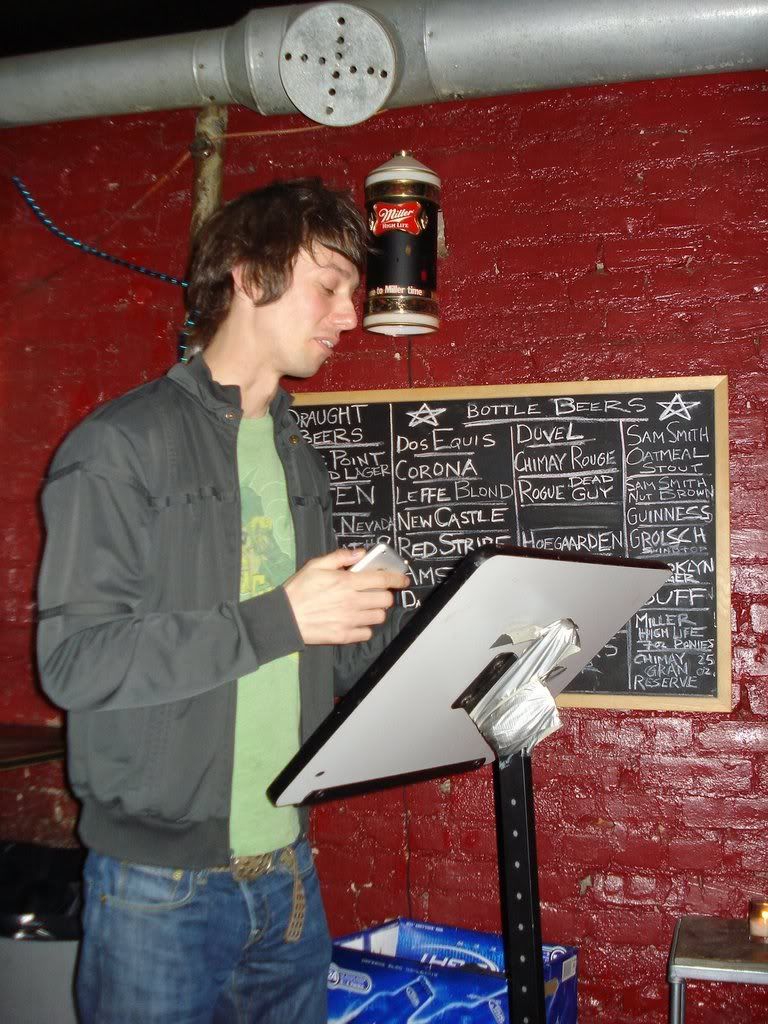 By the way, speaking of Todd, click on
this link
which I also gave you above. Opium Magazine needs our help to survive, and you can get a two year subscription for a mere $34.00. Do it! I did, and now I feel all warm and crunchy.
Seated in the audience are...well, I have no idea who the two guys are, but the beautiful redhead is
Kimberly Wetherell
and the equally stunning brunette is
Susan Henderson
and yeah, yeah, that's the back of my blond curly head you see next to them and as daily readers know, both Kimberly and Susan regularly appear in this blog as they are both amazing women with amazing careers ahead of them and after I'm done stealing Todd's idea for a reading I'm stealing Kimberly and Susan's youth and beauty. Oh, and their talent, too.
Let's see, what else. Look what happens when I don't blog for ten days...I can't stop. But this is kind of important - on May 17 and May 18, 2008 I will have a table and be selling/signing my books at the
Philadelphia Book Festival!
Here's the official poster:
Holy cow - have a look at the
authors/celebrities
I'll be rubbing elbows with!
One of the books I will be selling is my latest, a short story anthology called
39 and Holding...Him
.
There is an incredible article about this book in a recent edition of
Baktopia Magazine
and their editor, Matt Munoz, was kind enough to forward me the print copies as well. So a huge thank you to Matt and I hope you all enjoy the article as it includes sexy photos, a very cool You Tube about the cover girl,
Matilda Kay
, and it's written by one of my favorite authors,
N.L. Belardes
. So yeah, click on the Baktopia link and enjoy!
Wow...I think I've finally run out of things to say. Well, I do naturally have other news brewing but I have to tease you with something now, don't I? I just hope it's not another ten days before I blog again, but things being what they are in the Slick family right now, I am just taking it a day at a time with my fingers crossed big time.
Later,
xo