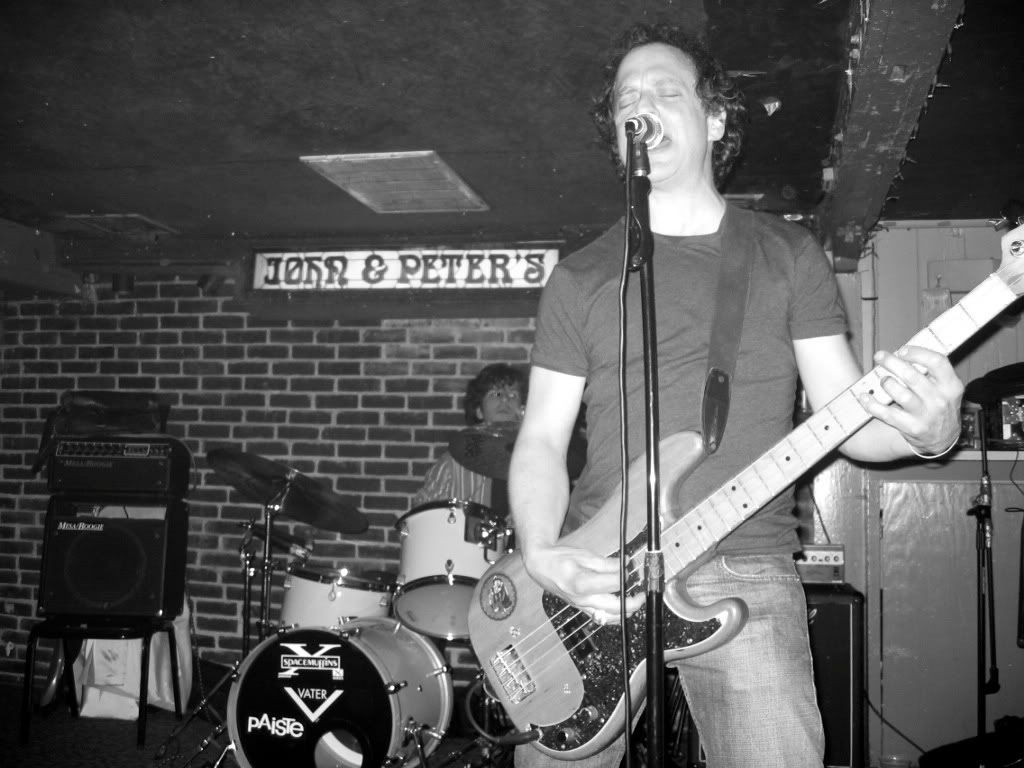 Adrian Belew Trio's Eric Slick and Ween's Dave Dreiwitz performing as Crescent Moon a few weeks ago at John and Peters in New Hope, PA
Okay, I'm in Philadelphia again after spending three of the best days of my writing life in New York City at the
Backspace Writers Conference
. I have so much to talk about in that regard it's got to be a separate post which I will put up tomorrow, but in the meantime, I just wanted to alert you to two things:
(1)
Eric
and
Dave
will be performing again tonight at
John and Peters
and opening for them will be
Sounds of Greg D
where Eric will also be behind the skins. Sounds of Greg D being at 9:30 p.m.; Crescent Moon follows at 10:30 p.m. Yep, I'll be there in my usual role of starstruck music fanatic who still can't believe she gets to hear such insanely great music week after week courtesy of her offspring;
(2) If you haven't purchased your tickets yet for the
School of Rock Fest
, better get moving as it will be selling out sooner rather than later and as you can see from the poster below, this is something you really don't want to miss:
Okay? Okay!
Later,
xo