Okay, my family came through. They not only took two cameras and their laptops, this time they remembered the cable so that they could send me photos as they happen. Now this first pic is pretty normal -- Julie Slick, Adrian Belew, and Eric Slick, wowing the crowd at the Rock and Roll Hall of Fame in Cleveland, Ohio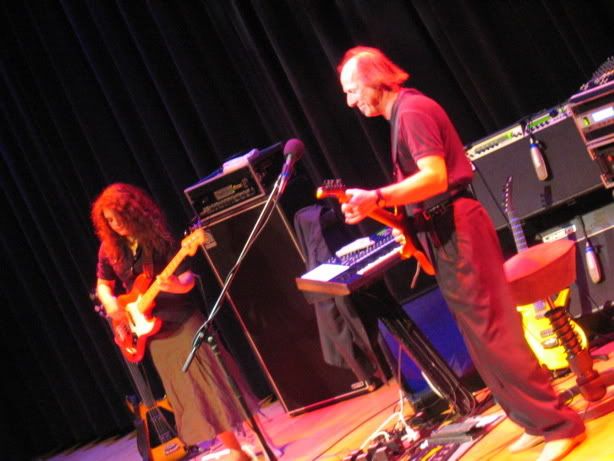 I love how Adrian smiles...think he enjoys this band? (I have it on good authority that he's having the best time of his life...whoa...when you think about the musicians with whom he's played, that is really kind of humbling)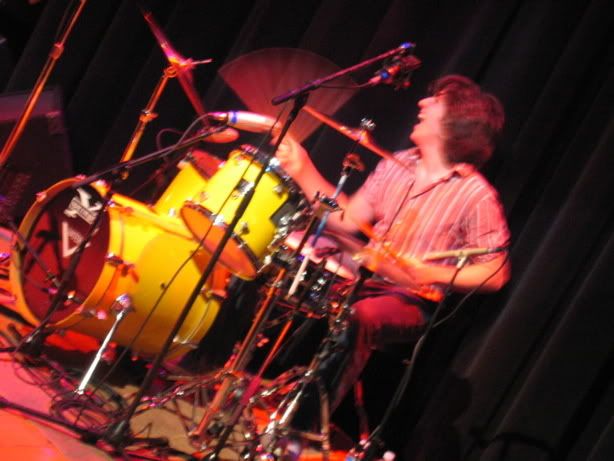 And Eric is having a blast, too (because this is what he lives for...)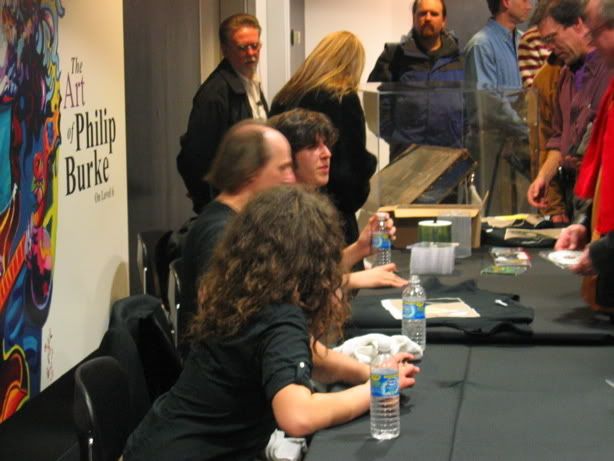 Press conference/autograph time -- can I tell you how surreal it is for me to see this?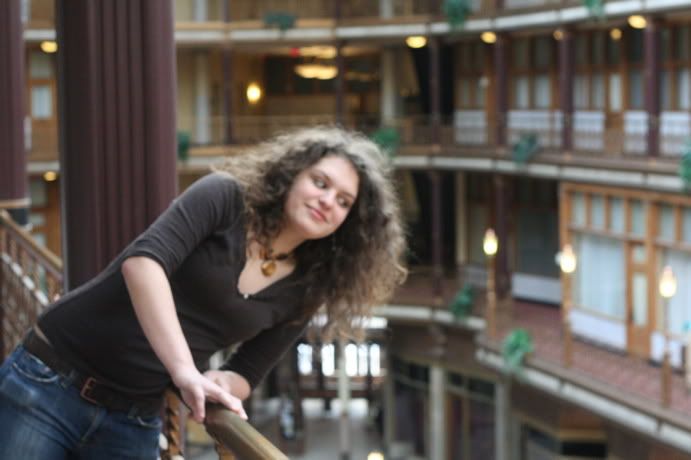 But after the show, someone's wacky rock star side starts to come out...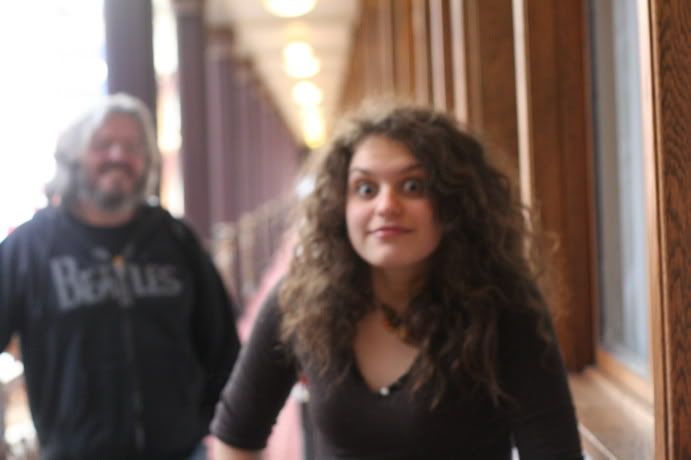 And you can tell Julie is having some pretty strange thoughts...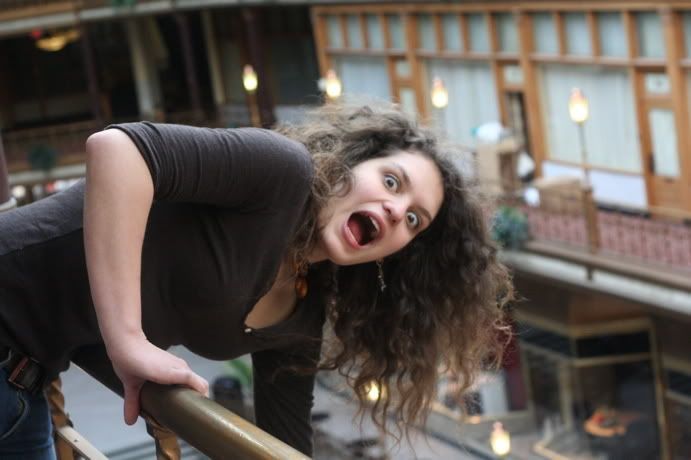 Oh man, thank God I wasn't there - I'd have been having a heart attack and trust me, wait until you see the next set of photos I'll put up in a separate post..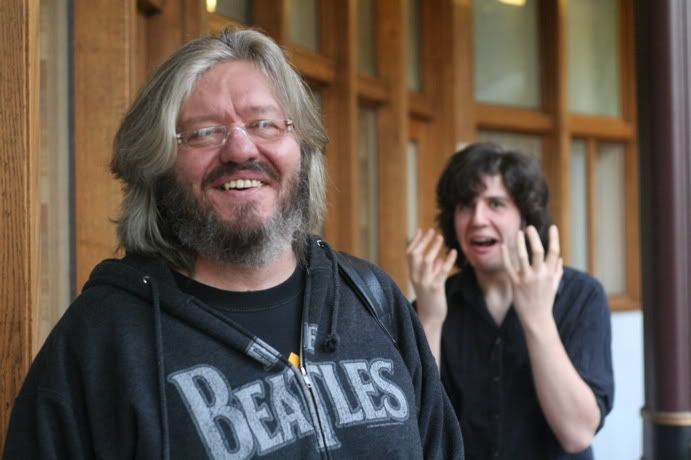 Now at this point, Eric still has his wits about him (and I can read his mind "Wtf is she doing?????), and Gary seems to be merely amused...but pretty soon Julie's insanity becomes contagious and wait until you see what they do once inside their hotel room...
Part II to follow along with reviews and some more tales from the road...
Later,
xo