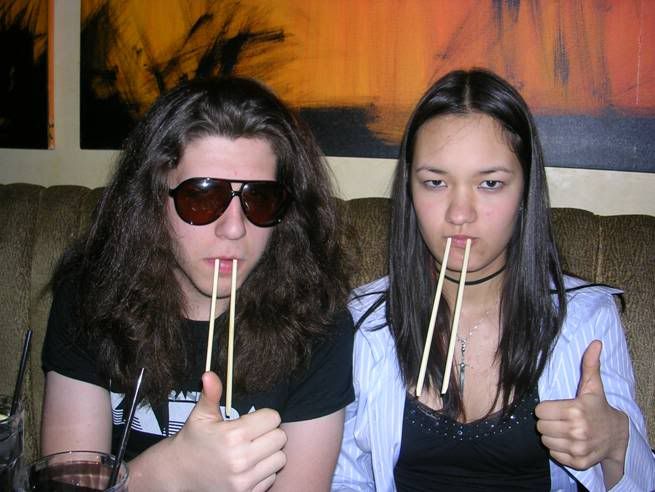 That, as you know, is my son Eric along with amazing Rock School violinist Katie Jacoby, who will both be performing tonight with:
John Wetton
Ha ha - I could have predicted this. Eric Slick will be behind the drums on the
School of Rock John Wetton tour
for at least three songs, including Court of the Crimson King, beginning tonight at the Downingtown School of Rock, tomorrow at Bergen County School of Rock, Saturday at the New York Knitting Factory, and Sunday at 6:00 p.m. at the Troc in Philadelphia.
I remember Eric telling me back in August when he graduated Rock School he was officially "retired" and wouldn't be performing with the All-Stars again. Ha! Let's see. He played the Music Player Live Tribute to Les Paul with the All-Stars in October, he went to NAMM with the All-Stars in January, he played with the All-Stars and Belew two weeks ago...and now Wetton. He went to Rock School just to hang out last night and ended up sitting in on drums because one of the new All-Stars couldn't make rehearsal, and well, you know...Eric rules.
I love you, Eric. Music is the best!
Okay, back to my novel, which finally has "legs"! Now. Which one of my good pals would like to read the first 50-100 pages next week?
Just kidding, just kidding.