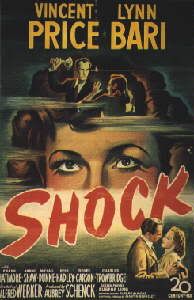 Okay, look, I'm totally shocked, but right now I'm #6 at the Predators and Editors poll for best small press novel, 2005. Voting ends at midnight tonight. So if you haven't pulled the lever, obviously I won't be torturing you anymore after this, so please vote for Three Days in New York City right
here
.
I really am in said parallel universe. But to whoever you all are voting for me, THANK YOU.
Also, I can rest easy now...Neil Gaiman was kind enough to post the Temple University reading info on his blog. Anyone want to go with me? It's on Thursday, January 26.
"Neil Gaiman's reading at Temple University has been moved to
Main Campus, Mitten Hall 1913 North Broad Street(at Broad
and Berks), which is located one and a half blocks up Broad
Street from the Cecil B. Moore subway stop. The reading is
scheduled to begin at 8:00 P.M."
So that's about it for now. Eric is rehearsing with Flamingo; Julie is with Matt; and the dog and I are contemplating ordering Thai take-out.
Oh, I know what else. I found a really cool music site for some hard to find CDs, or even better, CDs you never even knew existed. Click
here
.
Mind you, I like all kinds of music - everything from the blues to punk -- but I really dig sixties/early seventies British rock. I just found some impossible to get Procol Harum CDs. Hey, if you aren't hip to Gary Brooker, you should be, no matter what your age. But I must admit, I almost had heart failure a few weeks ago when I was watching TV, clicking through the channels, and saw the movie, Evita. Now obviously I despise Madonna, but there was a group of men singing a great rock song in the movie so I lingered there. One of the vocalists sounded really familiar, and then I saw his face, and HOLY SHIT it was Gary Brooker. Seeing him in that movie was way weird; even weirder was seeing how my heroes have aged. But nothing was as big a shock to me as seeing Peter Gabriel last year...
Oh what the fuck. He still sounds great. I hate when people diss older artists. What, Keith Richards can't play guitar anymore because he's 60? And Keith Richards jokes are so cliched. I think the guy is handsome/sexy. I hope I look that good at sixty...and certainly hope I'm still cool.
What's that? I'm not still cool? Be quiet, kiddies. Oh. They aren't even here. It's their little evil voices I'm hearing in my head. Best to sign off and go eat some Thai food, huh.
xo