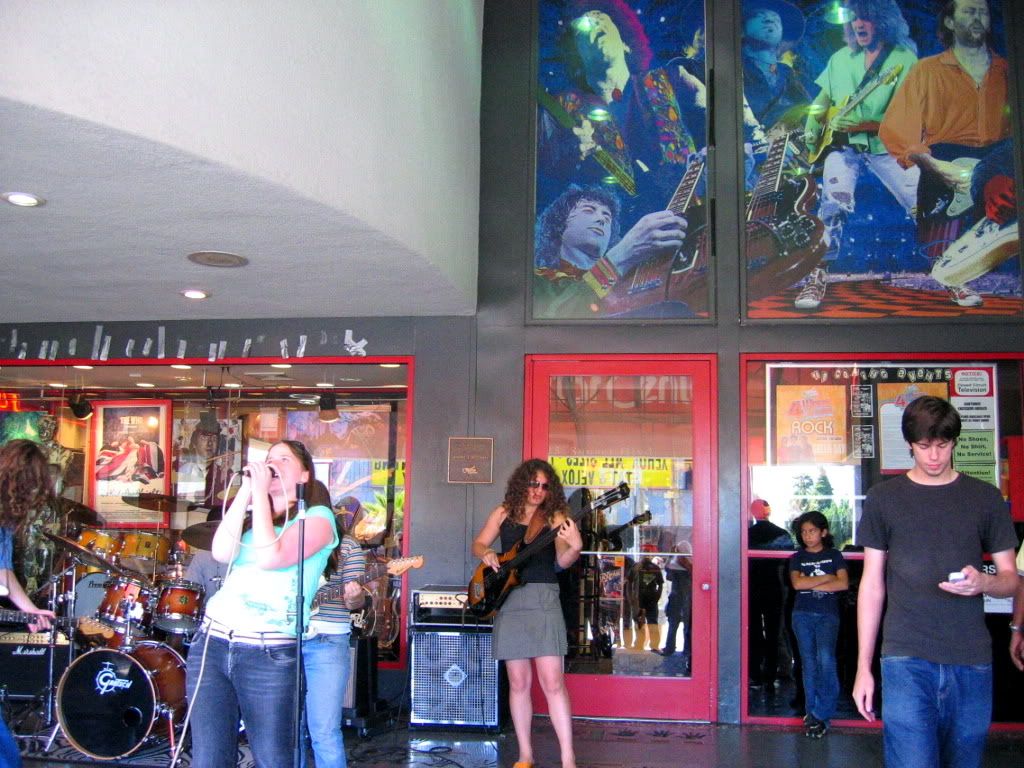 Julie Slick on bass outside of the Los Angeles Guitar Center
Fingers crossed for Julie, by the way. She's got an audition Wednesday night with a very cool, established band -- I'd post a link to their website but I don't want to jinx anything. I listened to four of their songs and they're really, really good and right up Julie's alley musically. So here's hoping and stay tuned later this week for more details.
In other news...
Holy cow, I really did come in at #6 in the Predators and Editors poll, best small press novel 2005. If you don't believe me, here's the final
standings
.
So that's way cool and hopefully all of you voters/readers are breathlessly waiting for the sequel which I completed a few months ago. As soon as I have any news on that as far as publication, well, you know I'll be putting up the usual billboards.
Hey, do you guys know about this site...
Free Albums
? Definitely worth checking out.
Anyway, I know it's been pretty dull here at Robin Slick's blogworld lately but this week should be totally exciting. Eric will be taking his laptop and digital camera to Hollywood and NAMM with him on Wednesday and will be feeding me daily reports and photos while he hobnobs with biggies in the music industry and all of his rock star pals. I will try not to eat my heart out and kick myself for not tagging along on this trip, but hey, I know, I know, I gotta cut the cord one of these days and it may as well be now. Ugh, I should have waited until something less exciting came along to do that, huh, but good timing was never one of my better traits.
Later,
xo