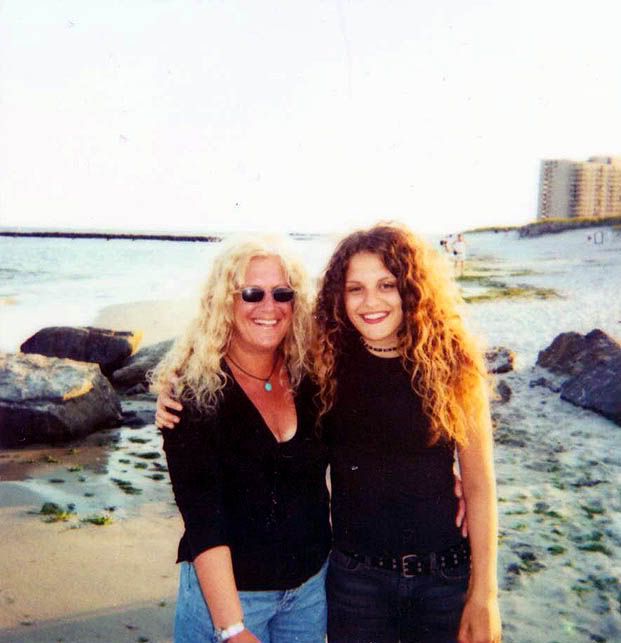 Okay, there I am with daughter Julie during summer vacation. See how relaxed and happy we both look?
Arghh...I'm meeting her in an hour to go shopping for fresh fish because she's going to use me as her guinea pig today and try out all of her new sushi making equipment. I am tremendously worried about this. I just know that sushi chefs go to school to perfect this art, and Julie is armed with very sharp knives given to her for Christmas by her boyfriend Matt.
Do you see what I'm saying here?
Ha ha - one of the reasons Julie is such a great bass player, chef, student, etc. is that she's a perfectionist and she's got a type A personality which trust me, she did not get from either parent so she must be a genetic mutation of all the partying her dad and I did way back when. But she's also got the temper to go along with it, and when things don't work out the way she plans them...holy shit.
So her brother is smart -- he's spending today and tonight at his girlfriend's house. It's going to be just Julie and me....and those knives.
Nah, I bet she makes the world's best sushi. I'll take photos. If nothing else and things fall apart, maybe I can somehow convince her that fresh crab, salmon, rice and avocado can be layered and served nicely in a martini glass?
Note to self: Buy a bottle of sake while you're out shopping this morning. In fact, buy two bottles.
Wish me luck...