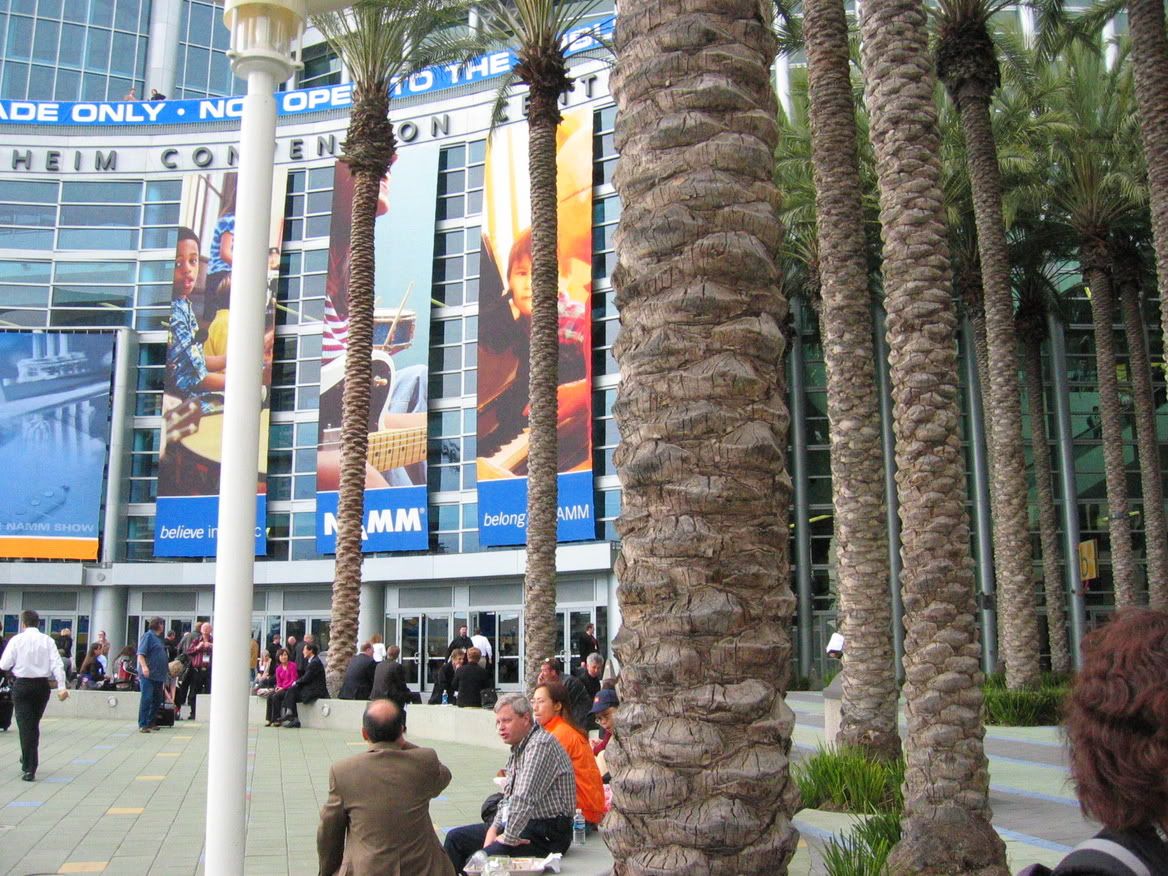 Eric took this shot of outside NAMM
ETA: Here's some celebrity shots for you. Recognize this dude? Ha ha - yeah, you've got it, it's Constantine. (I'm not a fan, but what can I say...he's at NAMM). Below Constantine is Nancy Wilson of Heart and Dr. Epi (who the hell is Dr. Epi? Did I mention I'm out of the loop lately?)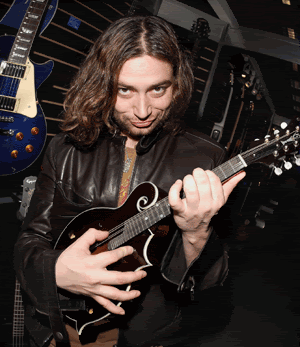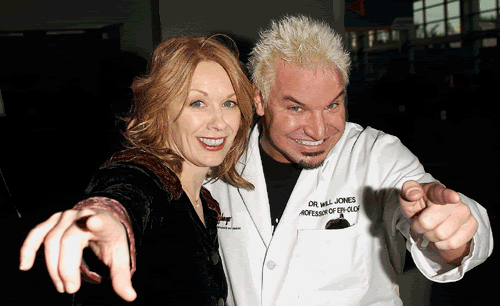 So I've heard from Eric but only sporadically and not since early yesterday morning, right before the appearance on the Mark and Brian Show. Thank god for my pals on the west coast, because I heard that the kids killed! No one could believe them - apparently they did a version of Neil Young's Down by the River which gave my friends the chills -- they also performed Heart's Barracuda and The Who's Baba O'Reilly which rendered most people speechless.
Yay, Rock School!
But as far as the show at the Knitting Factory last night, I don't know how that went over yet, and I have no shots of the kids performing at Digitech, either, but Eric did find time to hit a Starbucks and forward me a couple shots which will probably only interest the parents of the kids involved, but what the hell, who knows who reads this blog anyway....here they are....
First one up is Julia Ranier and, I hate to say this but I'm out of the loop, an All-Star I do not know so if anyone wants to identify him or the others I mention I don't know, go for it in the comments section.
Don't know who these Rock School All-Stars are, either, darn it! How depressing not to know their names after being an integral part of Rock School since its inception. But they look cool whoever they are...
Okay, this kid I know. Hi, Eric!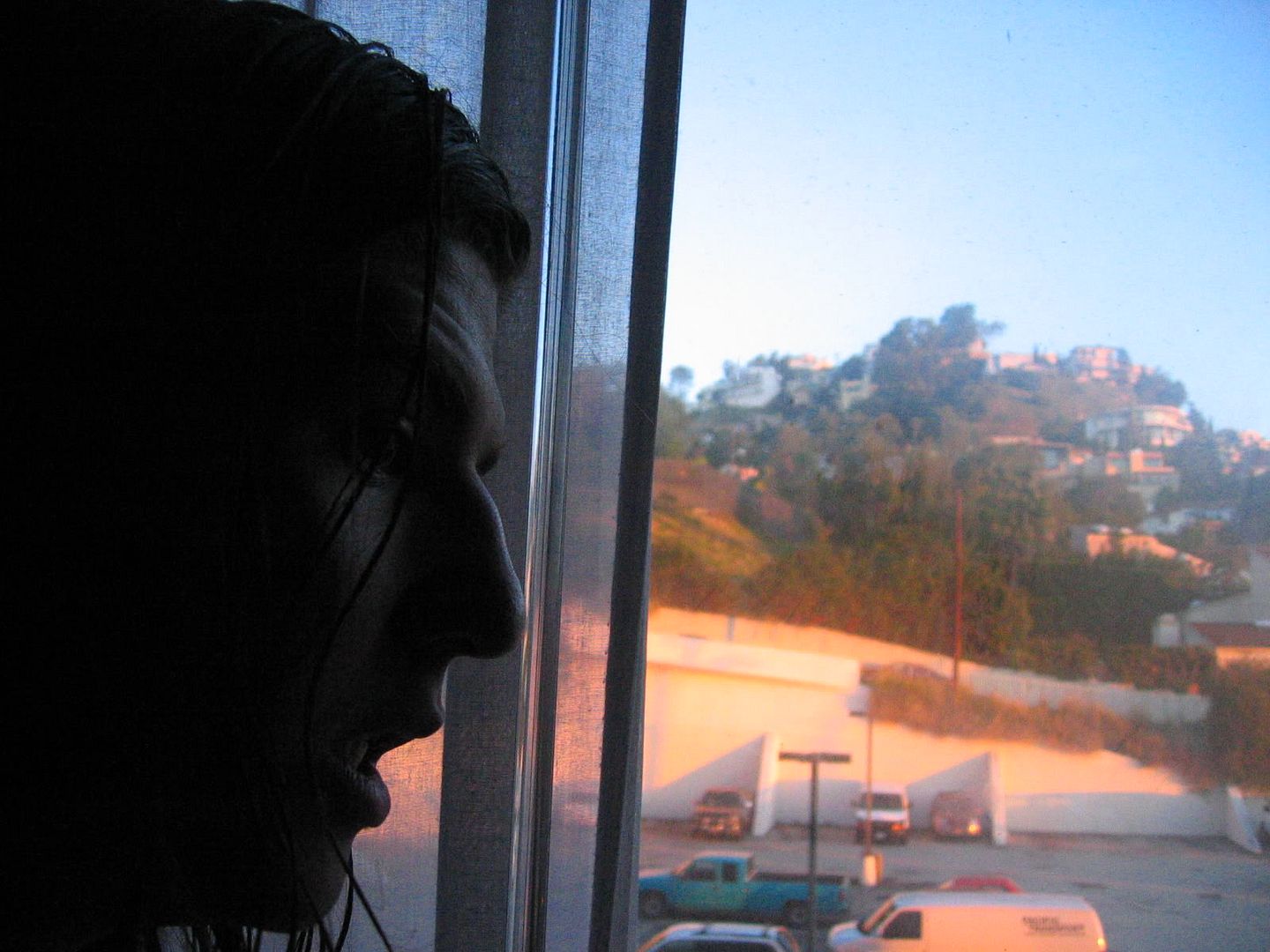 This is Sara Zimmerman, the best slide guitar player on the face of the planet other than Bonnie Raitt and maybe Ben Harper...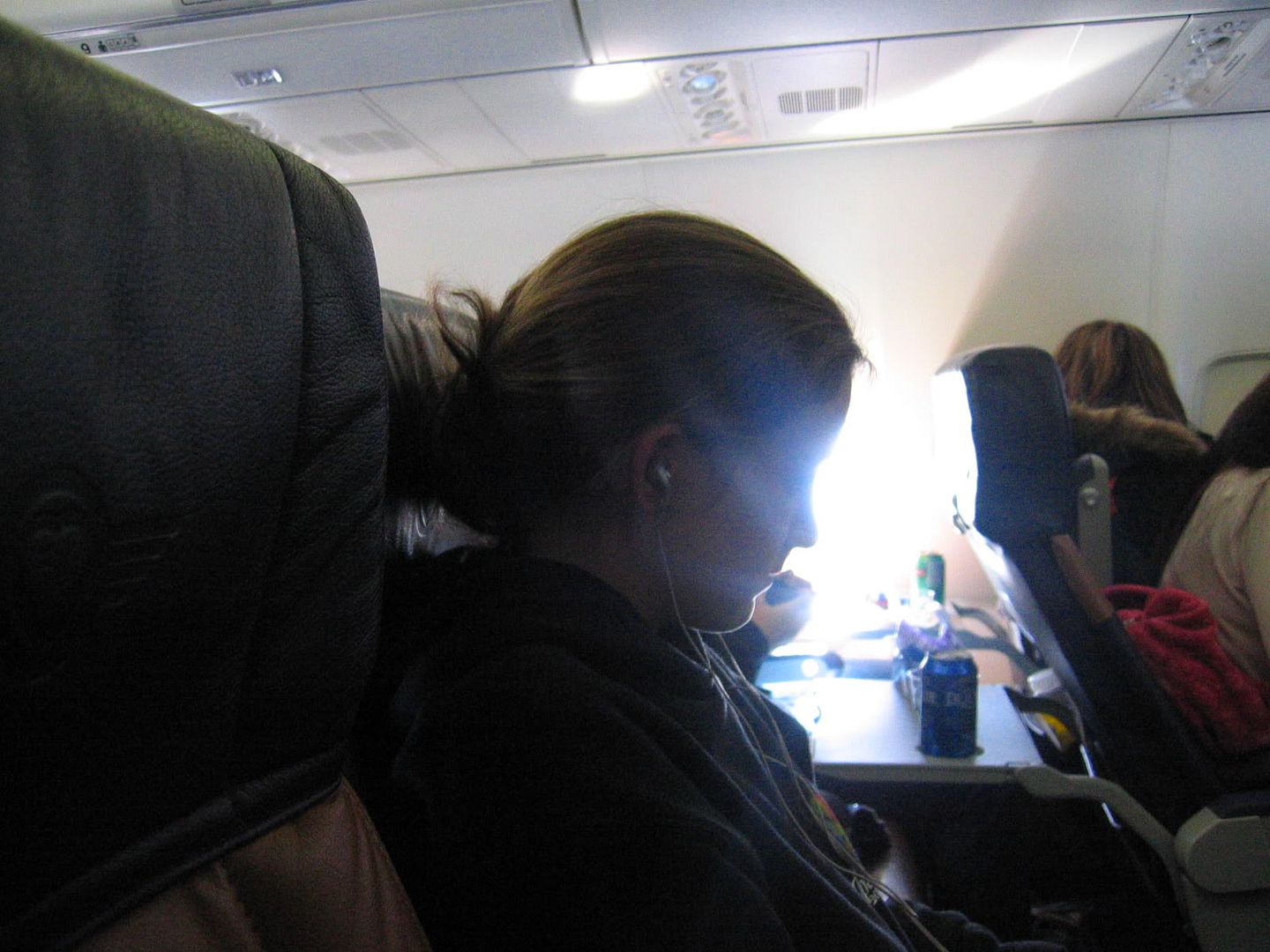 Oh, look, the obligatory photo of the clouds from the plane. Ha ha, Eric. Are you in competition with your father for "art shots"? Heh. What next, shots of the ceiling lamps? Better not - your dad has that territory covered already. (I have shots of the ceiling lamps from every Rock School show dating back to 1998. If you think I'm kidding...sadly, I am not)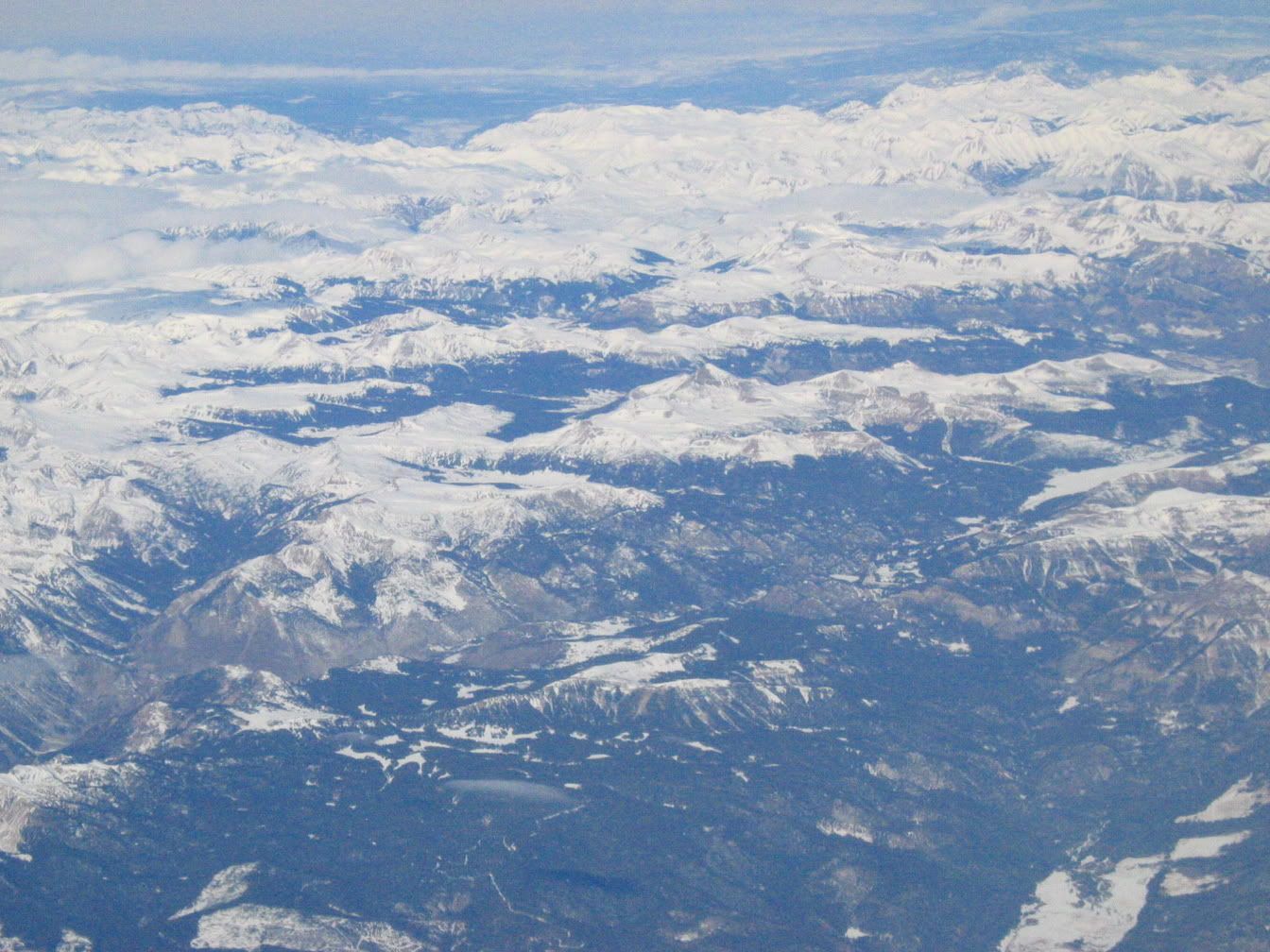 All kidding aside, Eric is a very cool photographer and here's a few other shots he took: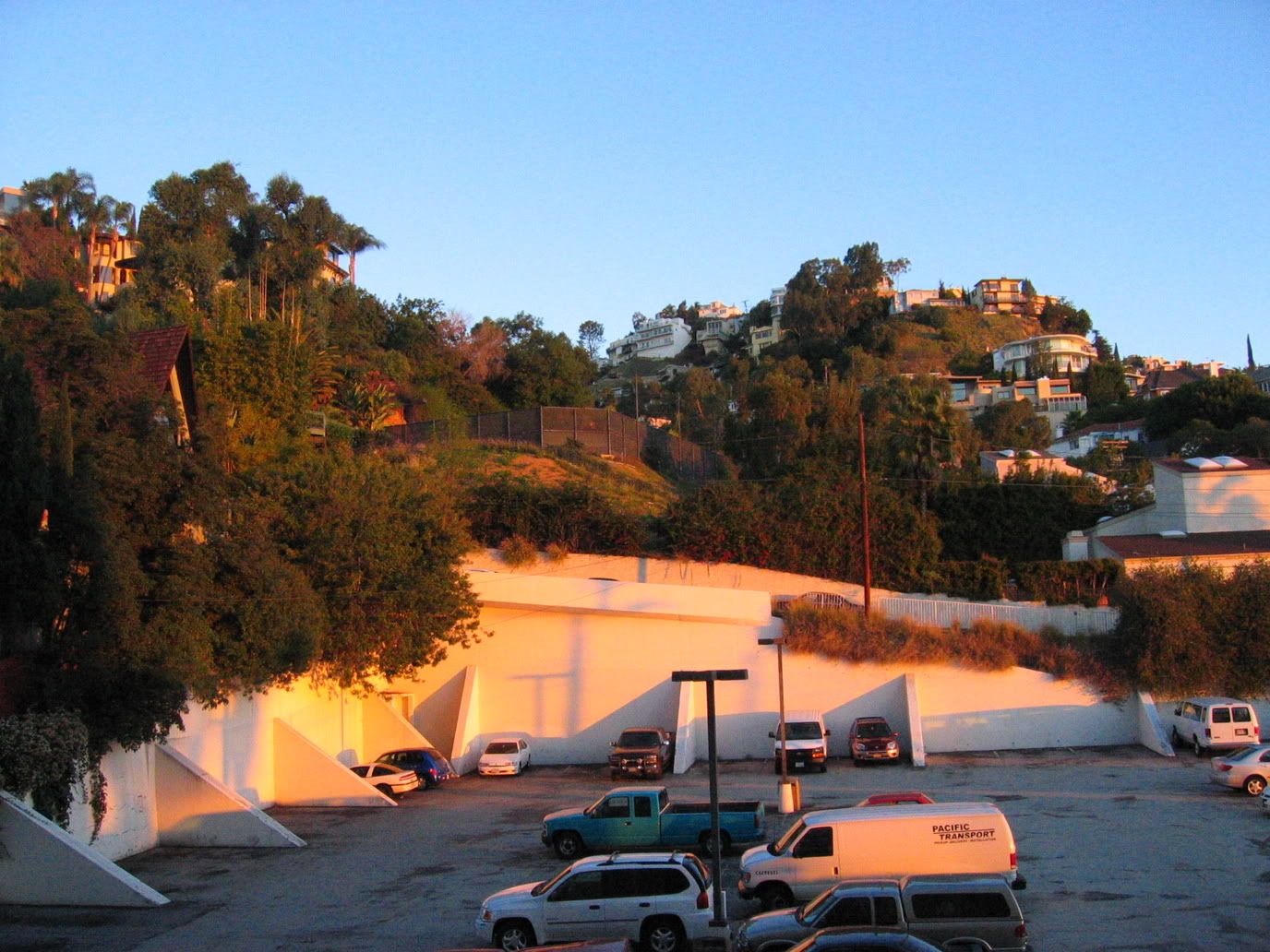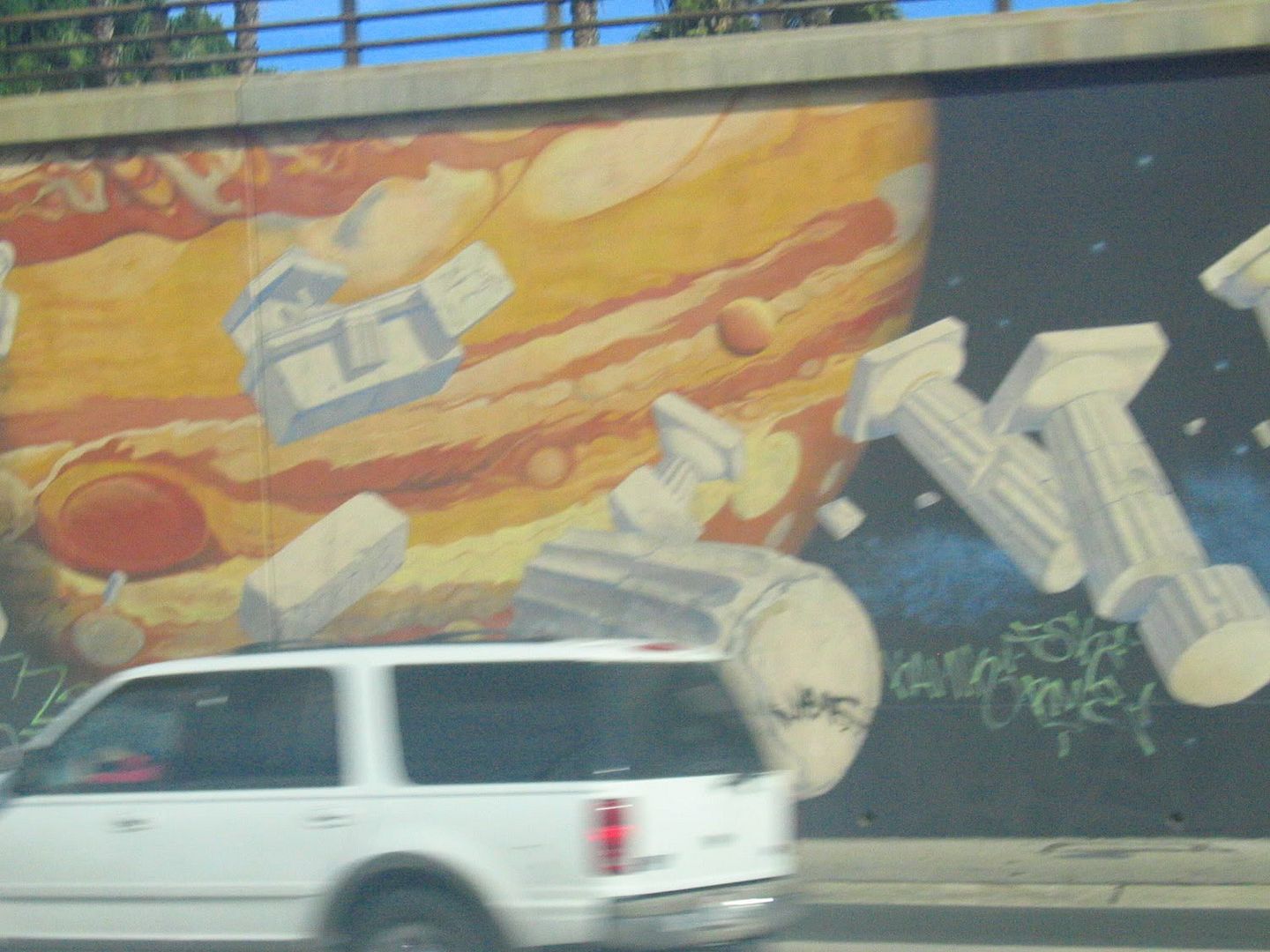 Anyway, I'm hoping Eric calls me this morning or gets to a Starbucks before he performs with Mike Keneally on the John Lennon bus this afternoon...I'd love to be able to post some action shots.
That's it for now. I'm actually trying to limit my online time and stick to a strict writing in longhand schedule. I have to say that the other positive thing about writing in longhand is that it removes the temptation to visit cyberworld. I find it impossible not to go on line and play when I write, even though I tell myself I'm doing "research". And then there's that AOL thing that goes off "YOU'VE GOT MAIL" and god forbid I shouldn't check that right away.
The only drawback to writing in longhand is forcing myself to type it up and discovering it's not as brilliant as I thought it was when I first wrote it. Ah well. Baby steps, right? Better than nothing.