But this one pretty much says it all: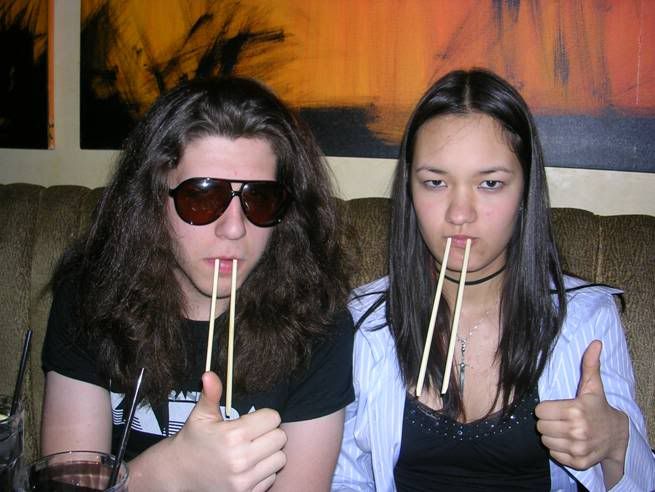 That's Eric and Katie Jacoby, rock violinist extraordinaire (and thank you Katie and Esther, Katie's mom, for furnishing me with this first group of photos), and Eric's not awake to verify this, but I'm guessing they're at In-N-Out Burger and I wish to register a complaint: Why aren't there any In-N-Out Burgers on the east coast?
Actually, as I look a little closer, that's not In-N-Out Burger...that's...IHOP?
Hang on -- those aren't straws, they're chopsticks. Ah, okay, that's right. Eric told me that Paul took everyone out to dinner at this amazing sushi restaurant called Sushi Ya.
I'm going to put the "Eric With Celebrity" photos toward the bottom of this post so I don't have to shrink them down too much -- all of my links on the right hand side of this blog force me to minimalize my photos and I've never mastered that trick where you can shrink a pic and then click on it and make it bigger. Heh. Everyone please ignore any metaphors crossing your dirty little minds...
Here's a couple of Eric at Radio Station KLOS in LA where he did three songs on the Mark and Brian show. I just have one question. Where did he get those glasses?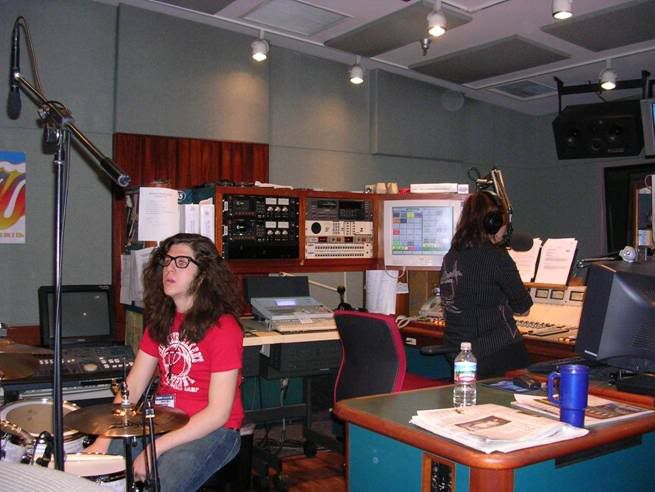 Here's a shot of Eric on stage at the Los Angeles Knitting Factory:
Here are a few from the performance with the great
Mike Keneally
outside the John Lennon Bus (which will be available for you all to watch for free on the Lennon site in a few days and as soon as the link is up, I will post it):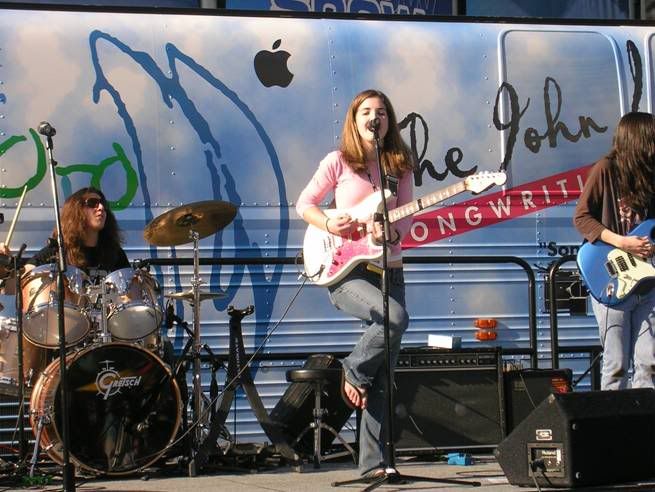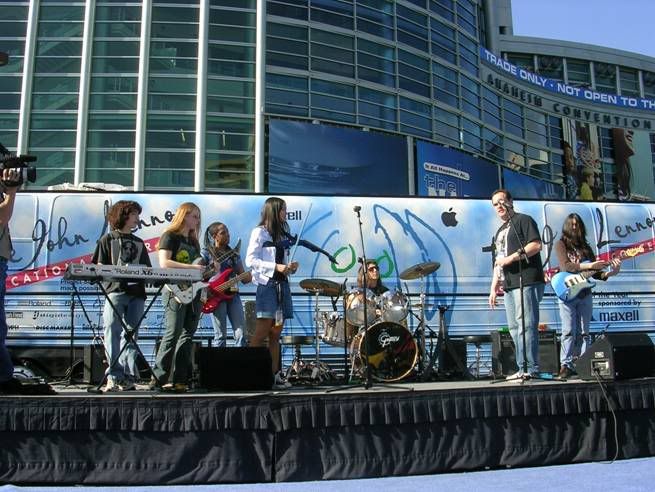 Who wants some Zach Miller? Eric hasn't stopped raving about his keyboard wizardry!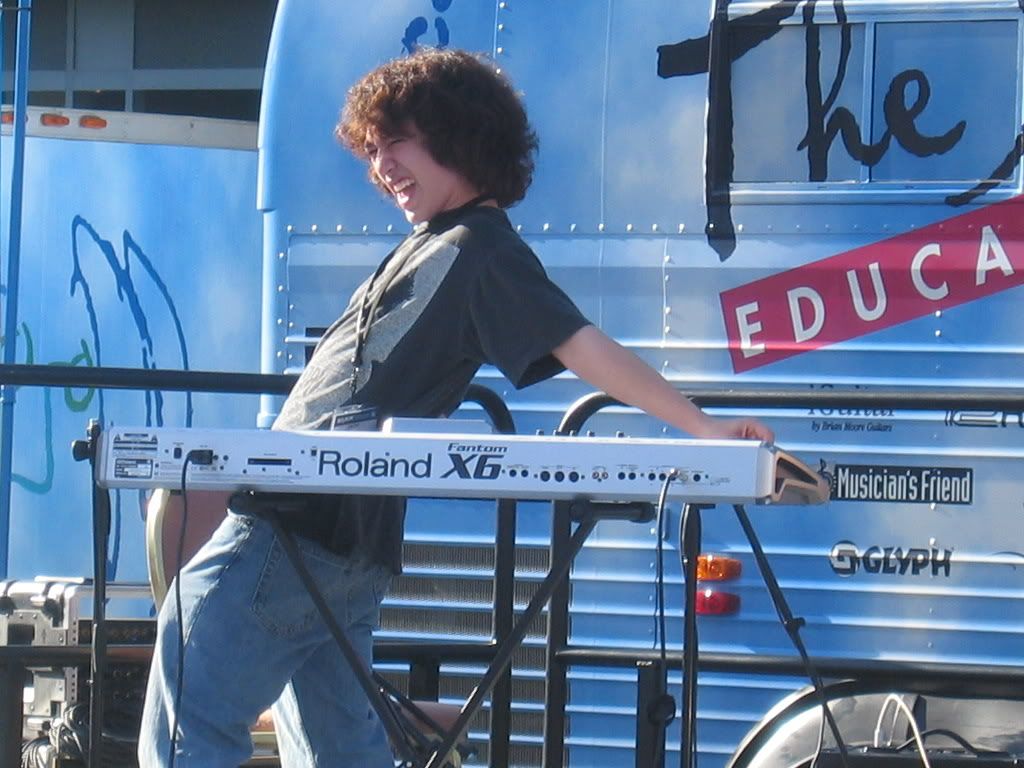 Who wants some Zach Miller, Mike Keneally, and Eric Slick?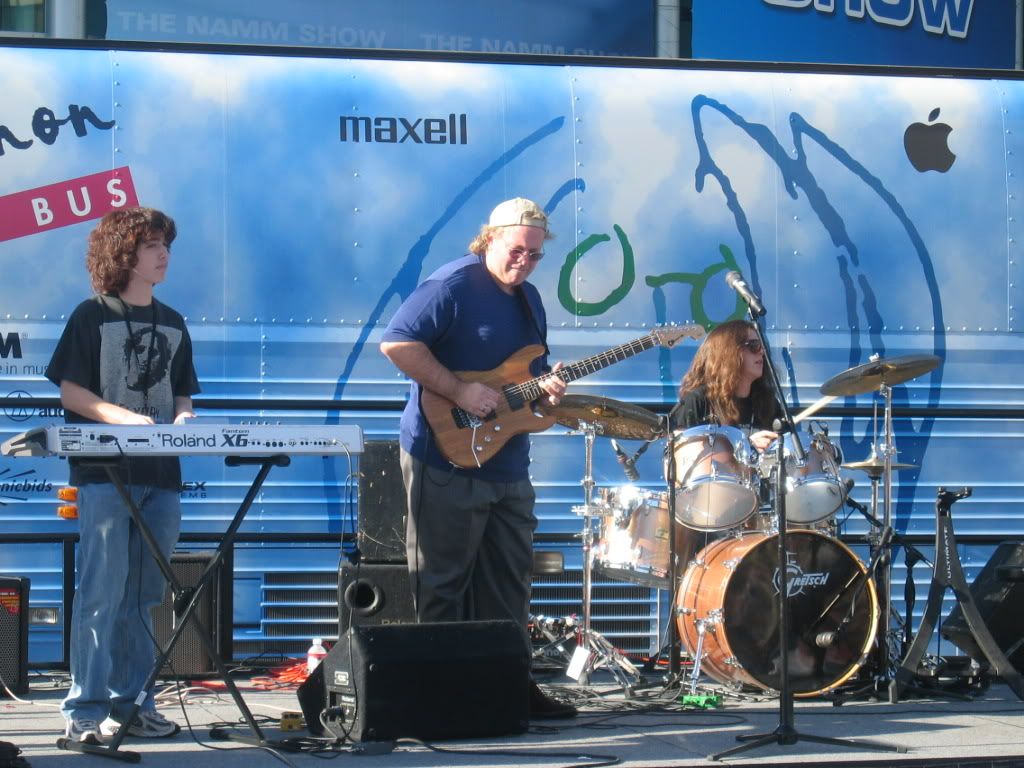 Okay, more celebrity photo time:
Here's Eric with
Kenny Aronoff
.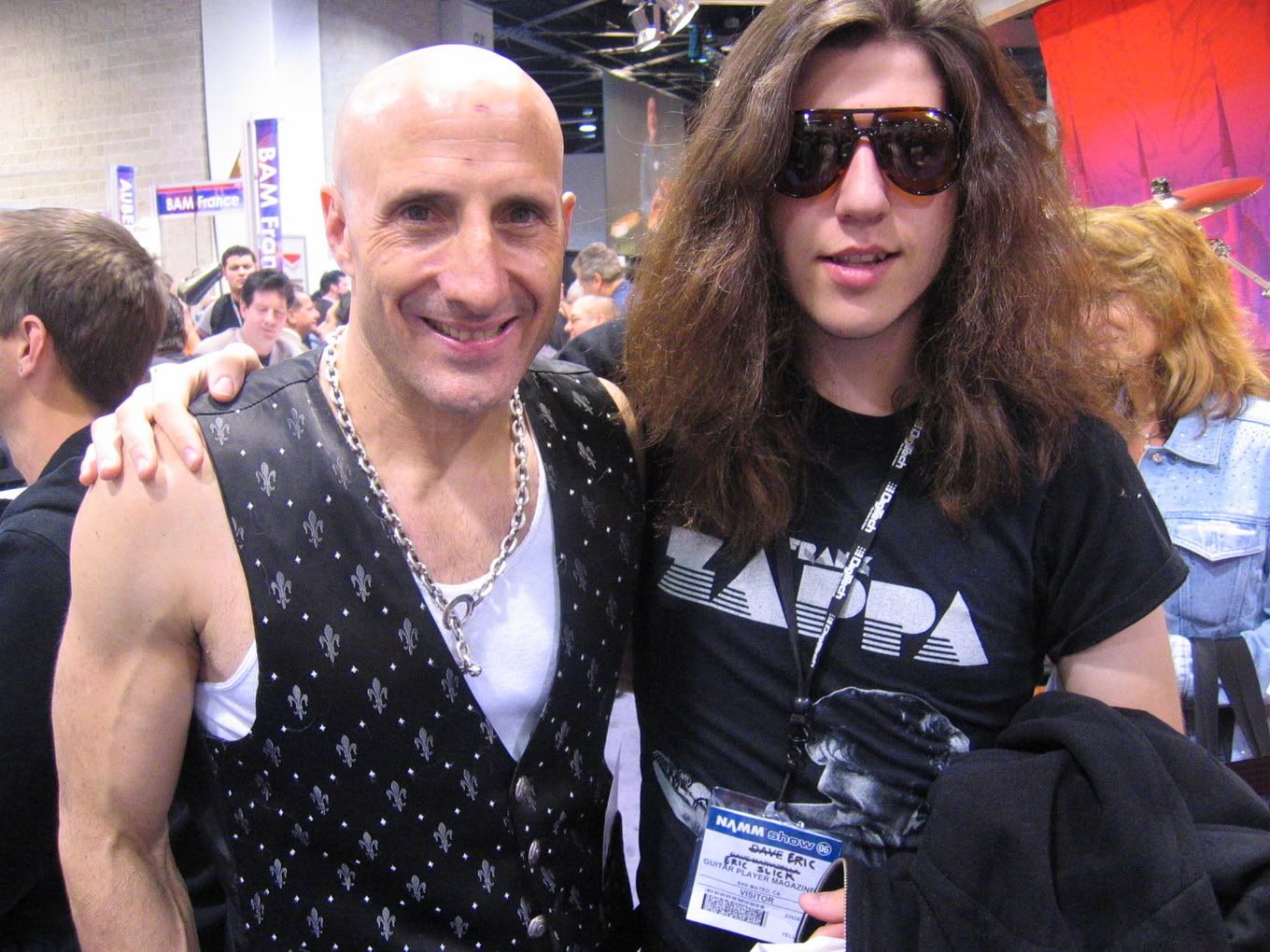 And Eric with his idol,
Vinny Colaiuta
, with whom he had a private meeting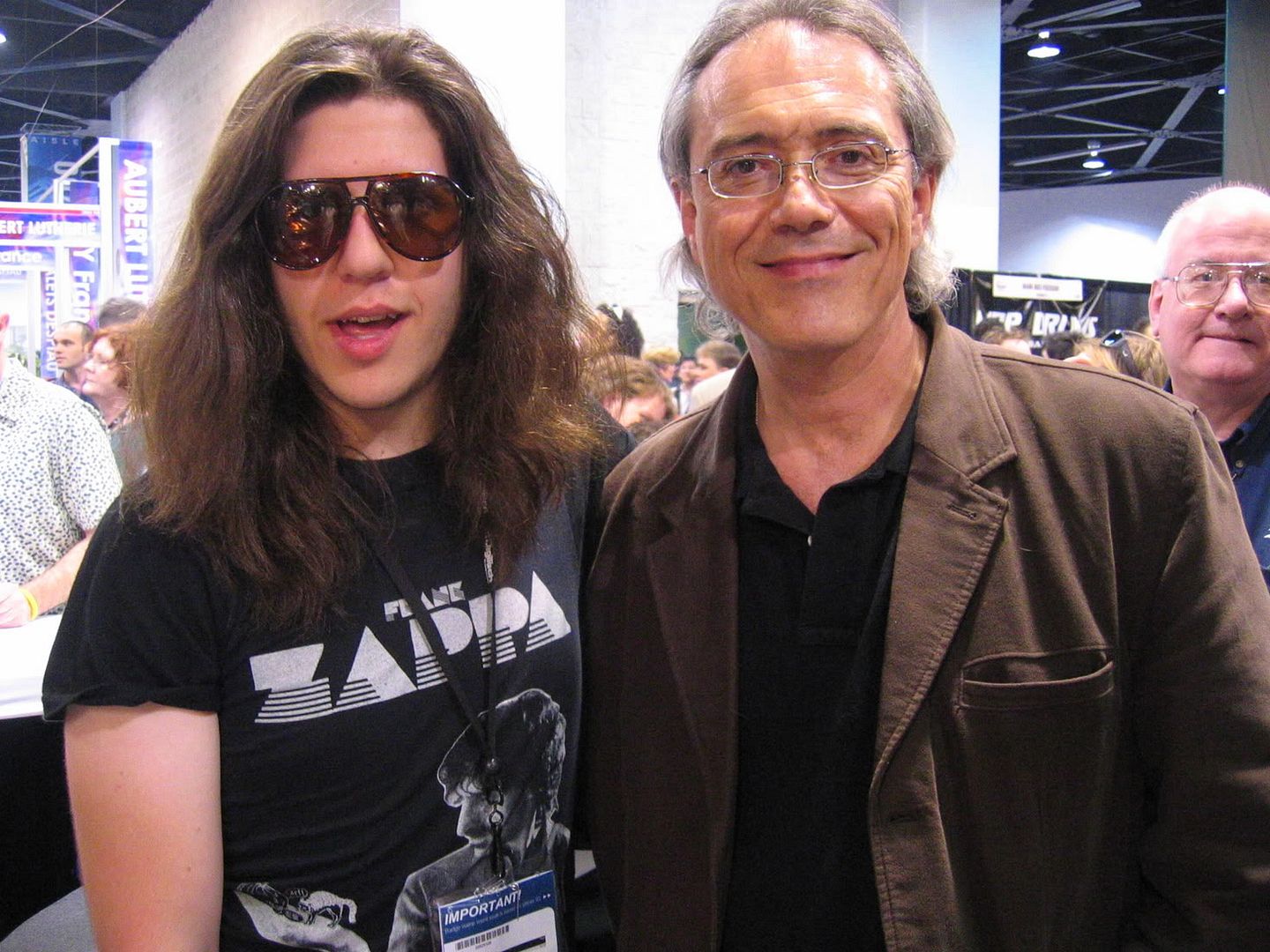 Eric also hung out with Joe Satriani and I'm waiting for a kind soul to send me any photos he/she might have of that!
Anyway, I have a ton more photos on my photobucket site, and right now Eric is still sleeping...he'll probably sleep until it's time to leave for work (teaching drums today) at 3:00 p.m....so I'll probably get all the LA stories at different times during the week -- Eric was really fried when he got home last night and basically collapsed into bed. I'll report them as I get them.
********
I also have some writing news, but that deserves a separate post later in the week as well. Have I mentioned Neil Gaiman will be in Philadelphia for a reading on Thursday and I'm making Eric go with me? Hahahahaha - someone has to make sure I behave.
Later
xo