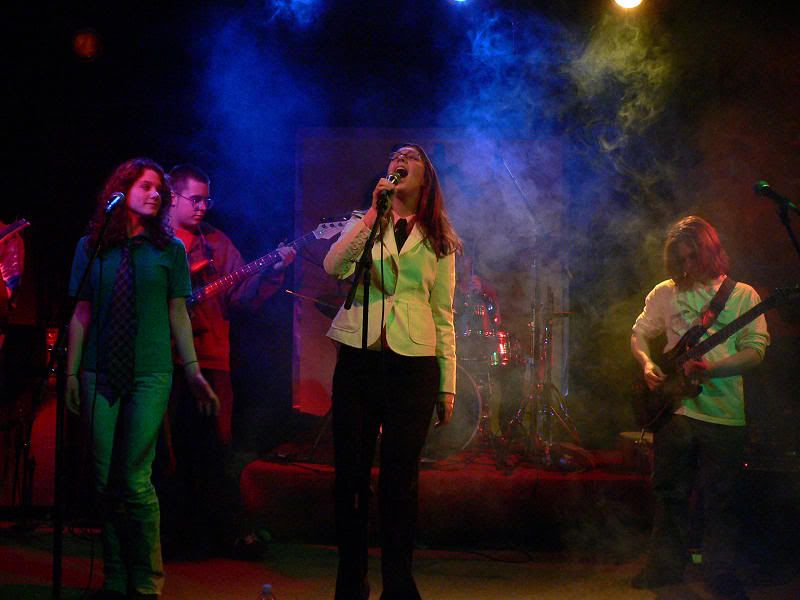 Congratulations to the very beautiful, sweet, and talented Carolyn Pagnotta -- who is not only my son's signifcant other, but is now an offical Paul Green School of Rock Music All-Star - Alpha!
She's awesome! Apparently her performance of Siberian Khatru at the Trocadero impressed Paul so much she was immediately accepted into the All-Star program. This means that she's going to have amazing opportunities to play in front of huge crowds at famous venues all over the country and I am just totally thrilled for her.
(I just watched the All-Star DVD at the LA Knitting factory of Eric and the All-Stars and I'm freaking speechless. Sara Zimmerman, Katie Jacoby, Zach Miller, the Courtneys, C.J., Julia, Terry...good lord, what a treat!)
********
ETA: I know you are all dying to know how my reading went last night (ha ha). But I need to devote a separate journal entry for that because I have a lot to say for a change and I wanted Carolyn to have her own special tribute post so I'll be back later with the details of how it all turned out.