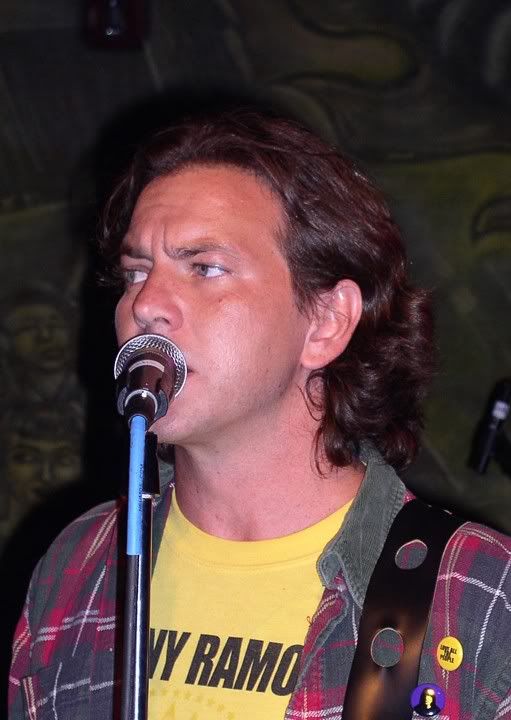 So just one more thing I want to add about the show in Seattle.
As some fans may have read, a music critic in Seattle pretty much fried the kids' show. He was so bent on attacking Paul Green, teacher and founder of the Paul Green School of Rock Music, he didn't even bother to learn the names of any of the kids performing nor point out any stellar performances; he just stressed the negative and basically went after kids and said they were "pretending to be rock stars". Ahem. Did he even bother to check his facts...i.e., these are kids who've studied music most of their lives as opposed to say, being hate filled or destructive or wasting hours playing video games or worse, vegging out or gag..practicing dance moves in front of Britney and Justin on MTV?
Sooo...maybe this guy is just bitter, who knows, who cares, but I stumbled on the
blog
of someone who was at the film and the show, and here's what she has to say:
May 26, 2005
Hangin' with the Gits Women Pt 1/Rock School Jam
Gillian G. Gaar
"Started out Weds. with an interview with "Rock School" crew. Karla talked to them too, so you'll prob get more than you wanted from them on this blog…talked w/guitar prodigy CJ, teacher Paul Green, director Don Argott and producer Sheena Joyce! Whew! Was quick and easy though. I assured them they'd have a great screening that night, packed house, responsive audience, good questions. That seemed to relax them.
That eve met up with Kerri O'Kane and Jessy Bender, director and producer, respectively, of the "The Gits." We met at Linda's, where they'd never been. They were excessively pleased to see me, shouting, hugging, leaping all over me. Such fun. They plied me with beers, excessively, first a pitcher, then a drunken but nice young man offered us the rest of his pitcher as his group was leaving. I showed them the plug they got in this week's Strangler, they're a "Strangler Suggests" for Mon., when the film is a "Talking Pictures" presentation. Their Sat. screening is almost sold out.
They were excited to be in Seattle, had already visited the Hospitality Suite, had passes, party invites, etc. They did some press, they're being taken out to dinner with other "Emerging Masters" at Compagne. Kerri wanted to know if they served margaritas, I suggested going for a fancy red wine. She wasn't sure.
Then we headed off to the Rock School Jam at Neumo's. They showed me the Mia and Gits graffiti in the sidewalk on Broadway kinda between the Blockbuster and the gas station on the corner. I'd never known it was there before. Arrived at Neumo's, there was quite the line, the show was sold out. Saw Tara Morgan, SIFF membership person, I stopped to introduce the Gits women to her, which also helped us cut in line, ha ha. A fair number of SIFF staffers in attendance, actually, Gary Tucker, Brian Blue, Beth Barrett, Carl Spence, Andy Spletzer.… We tried to get in the VIP section, no dice. So we crammed onto the main floor, which was stuffed.
A bit too stuffed, actually, and very hot, every so often we'd have to duck out by the bar for some air. The kids opened with "Black Magic Woman," did other numbers by Yes, Pink Floyd, Zappa. Paul Green was out front directing, everyone looked like they were having fun. The kids are great, CJ is awesome. Ann Wilson did a guest vocal, as soon as the opening riff began everyone started screaming because the song was — "Barracuda"! Whee! Def one of my very favorite Heart songs. It was a sizzling version too, compared very favorably with versions I've seen the real Heart do. Eddie Vedder was also on hand, did "I Wanna Be Sedated" and some other song, I think a Pearl Jam one (yeah, I'm a big fan). "I wasn't going to play this," he said, "but Paul the teacher told me I had to!" Everyone cheered and laughed."
*************************
So, who are you going to believe? People in the audience having a blast or some bitter twisted music critic who doesn't really care about music at all.
I'm glad I got to read that blog...it really made me smile and now I can end the Seattle trip on a positive note, though, I mean, really, what could have been a more positive finale than the time the kids spent with Eddie backstage.
**************
THE HOLLYWOOD PREMIERE
So that's the marquee in L.A. and I snapped the pic of the marquee and the one below of Julie and Eric prior to going inside and finally seeing the movie.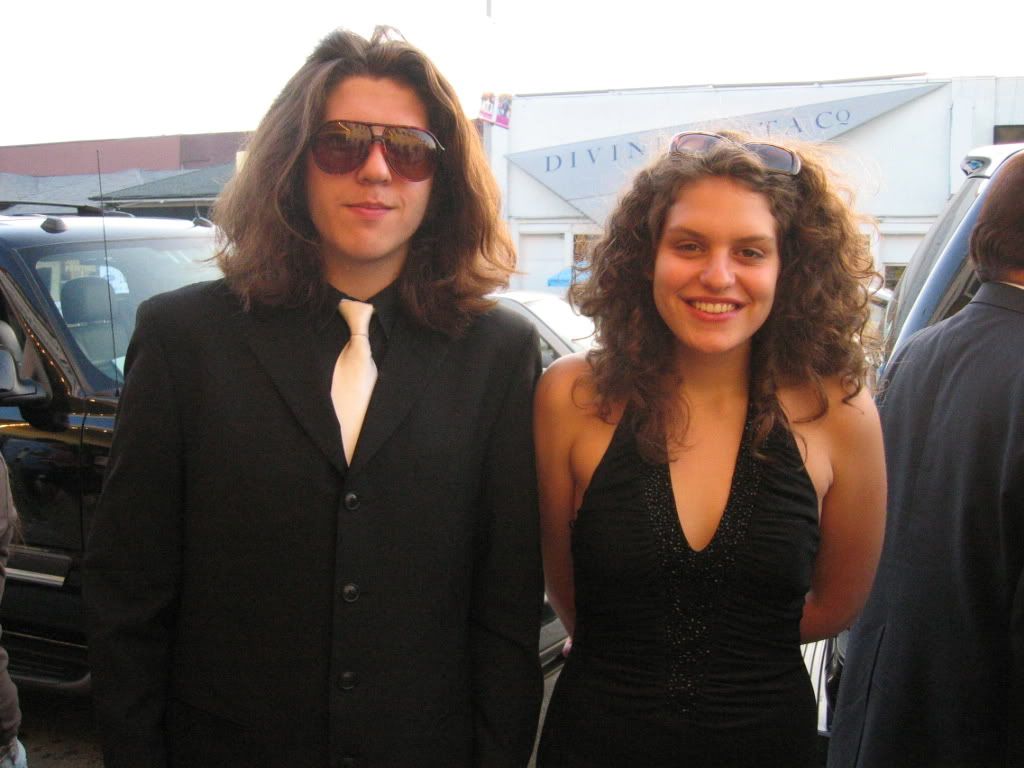 Here's a group shot of the Rock School All-Stars assembled inside the movie theater in Hollywood. From left to right on the first row: Brian Purcell, Joey Randazzo, C.J. Tywoniak, Louis Graff, and Larry Allen. Second row: My son Eric, Teddi Tarnoff, Our Uberlord - Paul Green; my daughter, Julie, Madison Flego, Julia Rainer, Matt Rothstein, and former Rock School student now living in L.A. and making a brief appearance in the movie as well - Ms. Kelly Crimmins.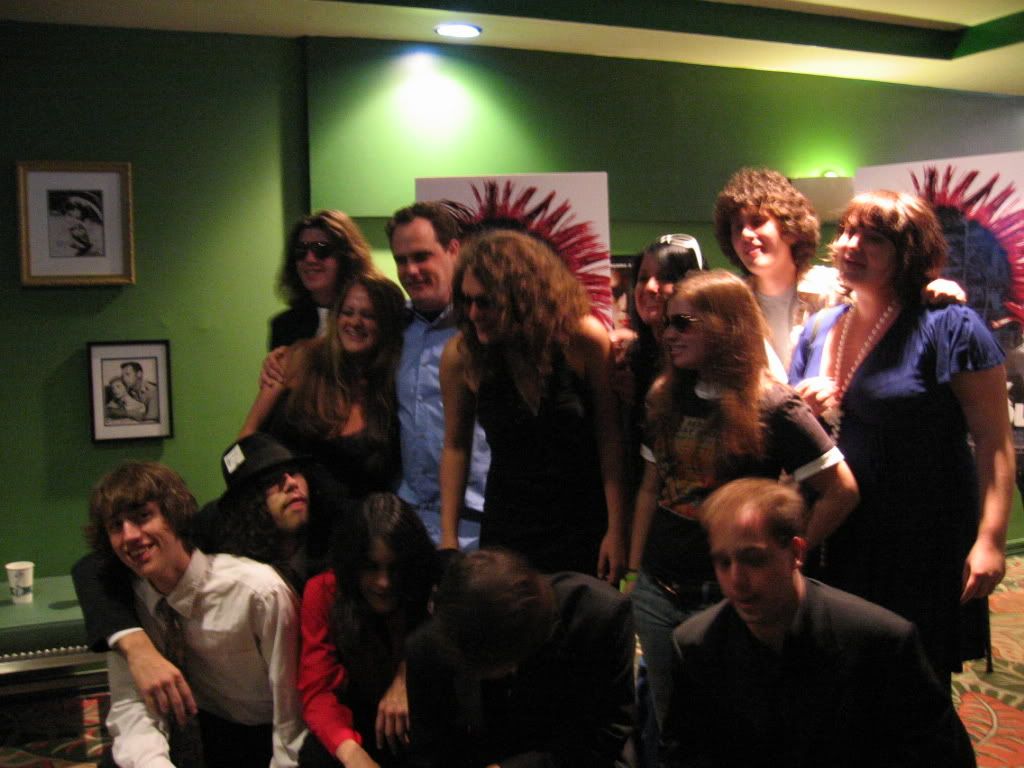 As I said, it was totally incredible - it comes out in theaters near you starting this Friday, the soundtrack comes out this Tuesday, blah blah blah, and without further ado, let me post some pics from Tuesday night at the premiere party at the LA Knitting Factory. The kids opened with the always brilliant Black Magic Woman, followed by Rebel Yell, then City of Tiny Lights, Barracuda...and then Eric gets up from the drums and out walks Alice Cooper to do an unbelievable rendition with Stewart Copeland on the drums.
Julie: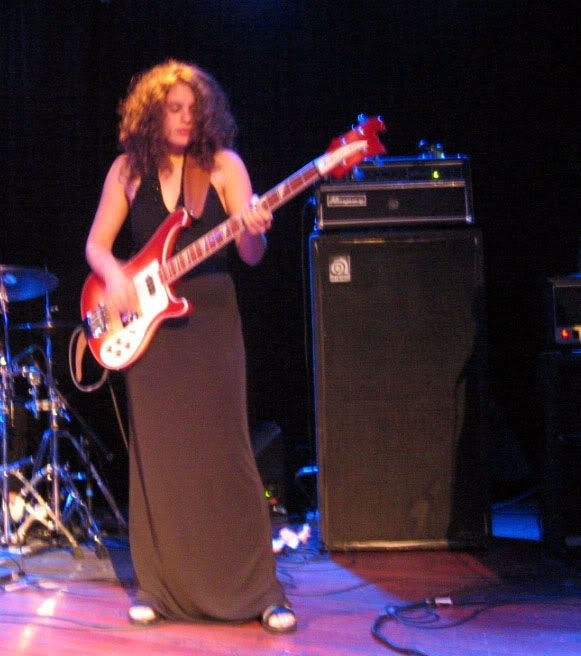 Louie: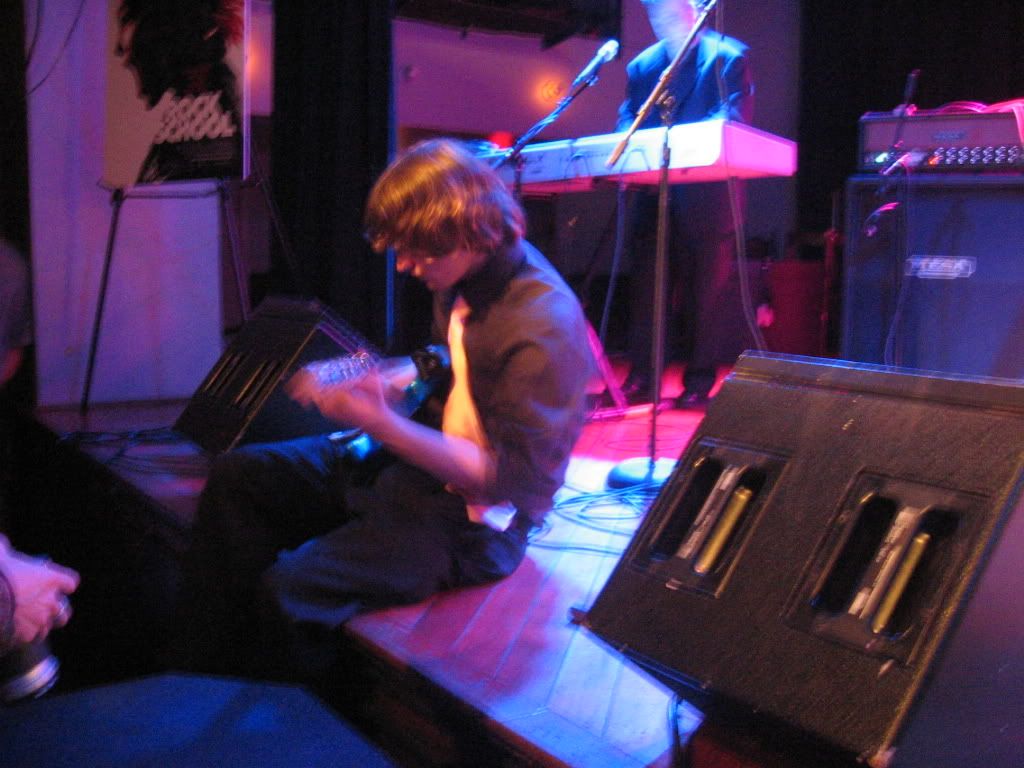 Teddi, Julie, and Julia: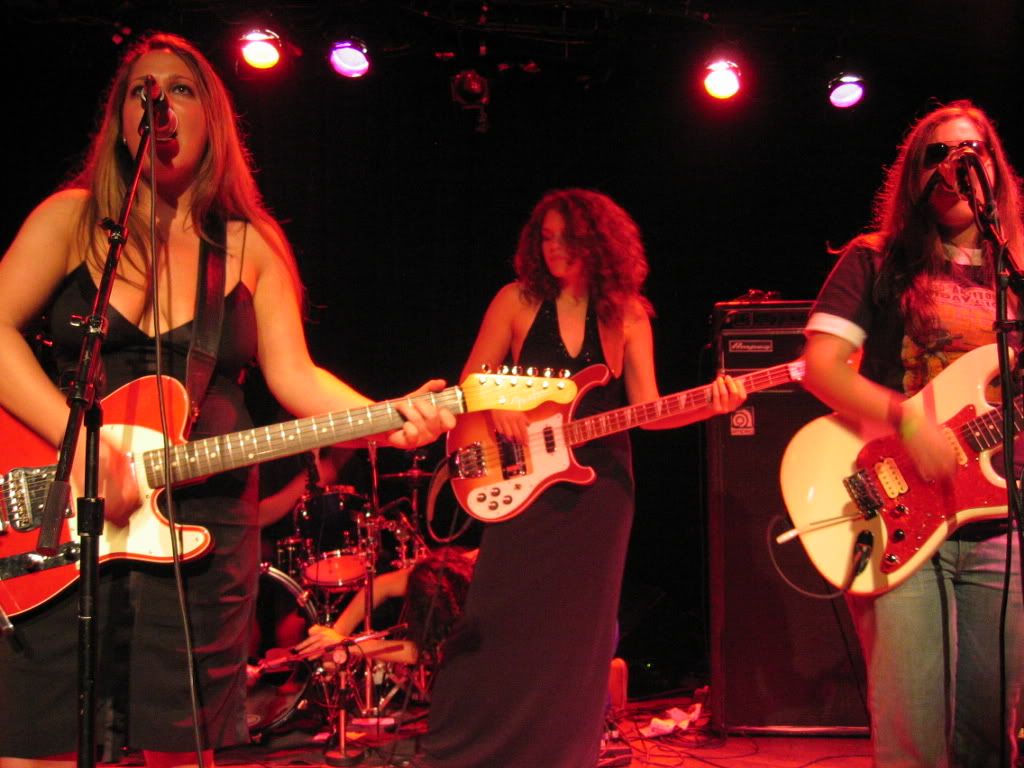 Teddi, Julia, Eric, and Julie:
Teddi, Alice Cooper, and Julie: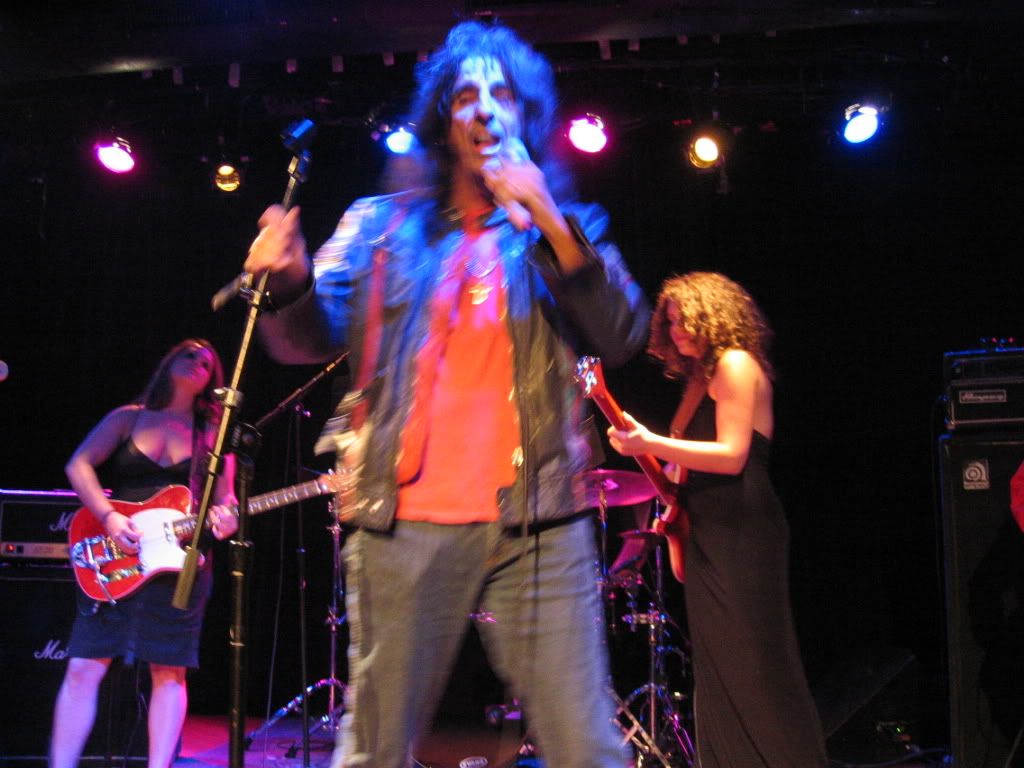 Louie and Madison:
And then Paul brings out his very special guest, Mr. Jon Anderson, who performed Heart of the Sunrise with Eric on drums, Julie on bass, Louie on guitar, and Larry on keyboards: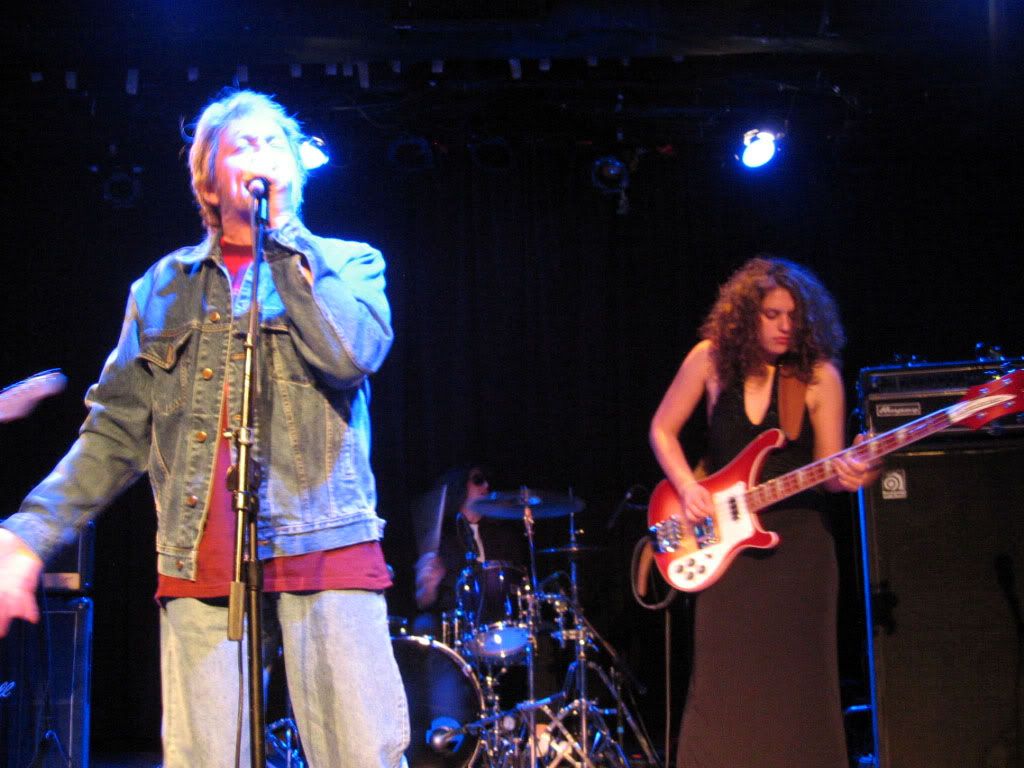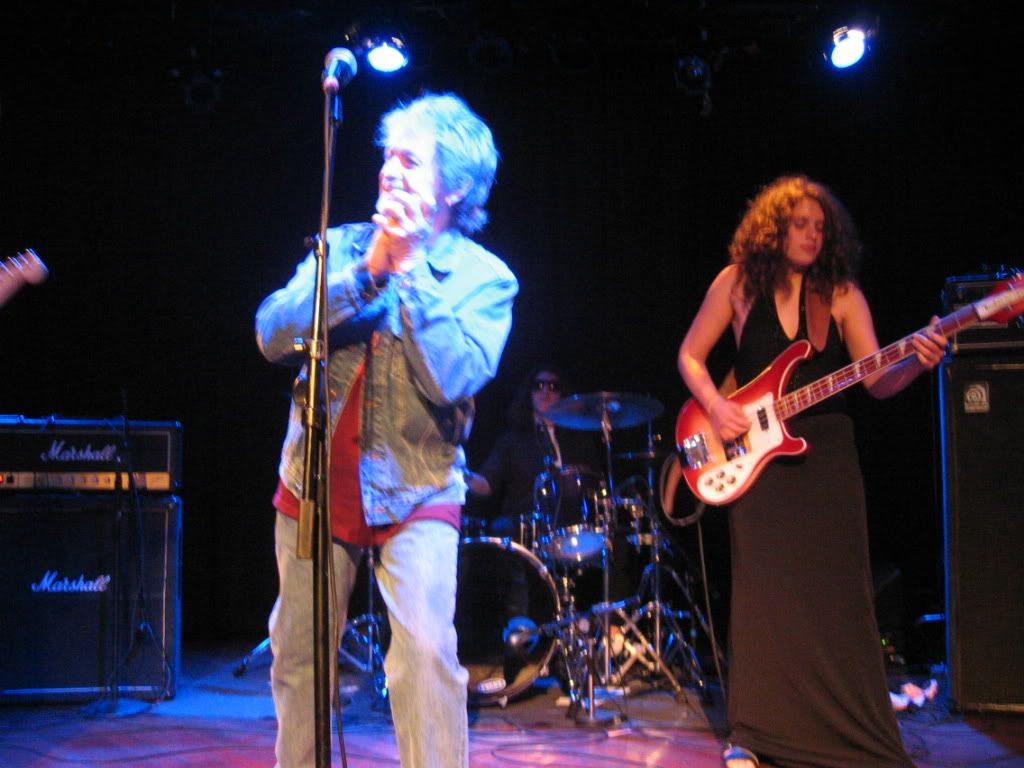 Anyway, it was the most amazing night ever -- of music, movies, a great enthusiastic audience...and I never thought anything in my life could ever top that...but then of course we went to Seattle...
And, err, there's the New York premiere and party this Wednesday, with special guests Marky Ramone and Carlos Alomar and nah nah nah, I know the set list....
...More later....