Brilliant violinist Katie Jacoby, Slide guitarist extraordinaire Sarah Zimmermann, Best Female Shredder Guitarist Ever Courtney Cox, Amazing bassist Andy Zimmerman, and the insanely talented drummer Eric Slick -- all of whom will someday appear on a Hard Rock Park Mountain of their own and I am really stoked by the park's choices of John Lennon, Bob Marley, and Jimi Hendrix. (Okay, so I'm not an Elvis fan...but yeah, yeah, he deserves to be there)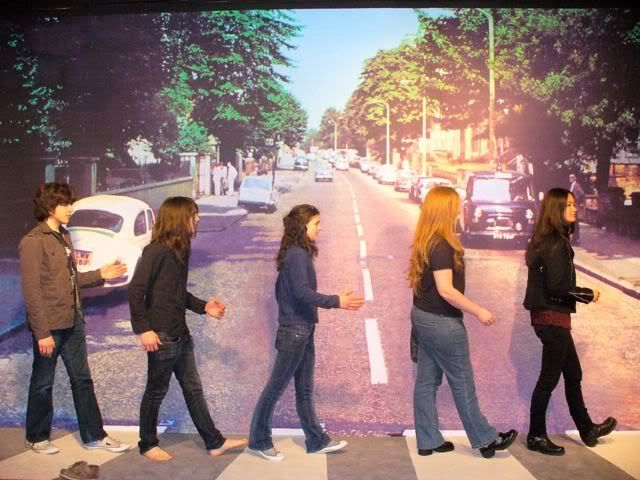 The park actually has an entire section devoted to the British Invasion and there's my lucky son and gang crossing Abbey Road.
And outside the Magical Mystery Tour Bus (this is the bus which picked them up in Philadelphia, complete with beds and large screen TV).
Here they are about to immortalize Rock School.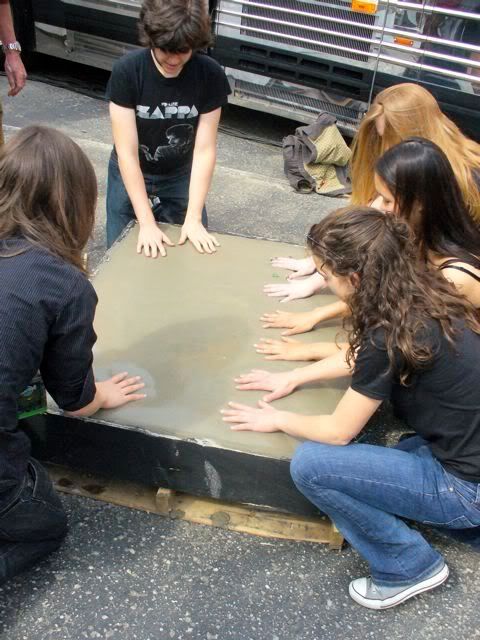 Eric, I love this picture of you: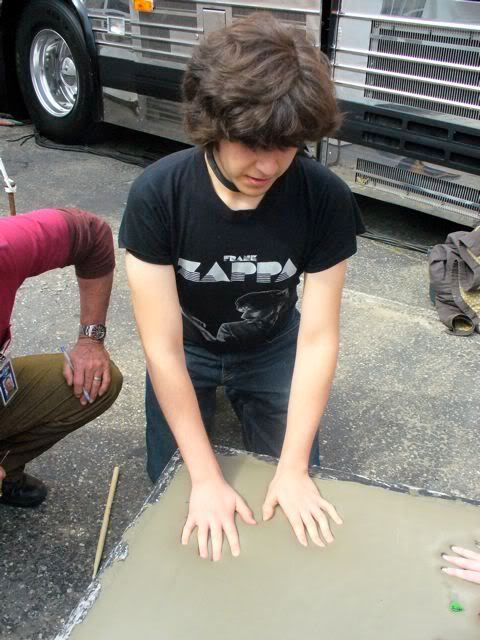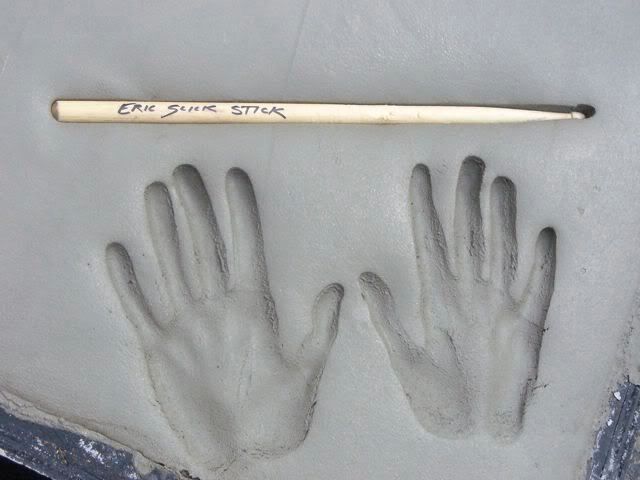 Oh my god, how cool is that...Eric is like one of the first drummers ever to get his own "Stick of Fame" at Hard Rock Park.
And finally, for my good pal Paul Green, the man who made all of the miracles happen: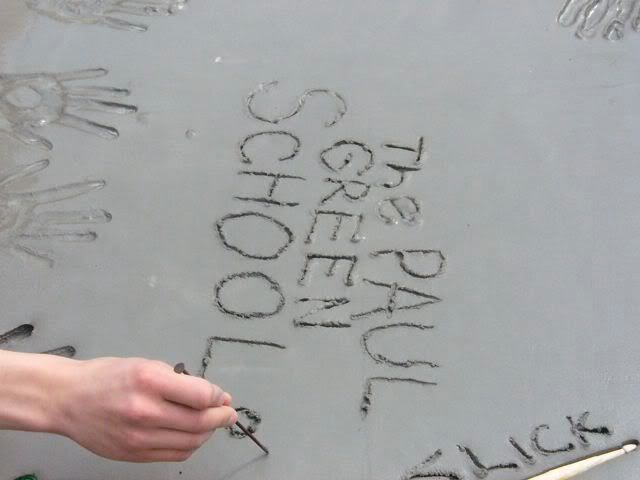 Later,
xo