Eric Slick at NAMM 2006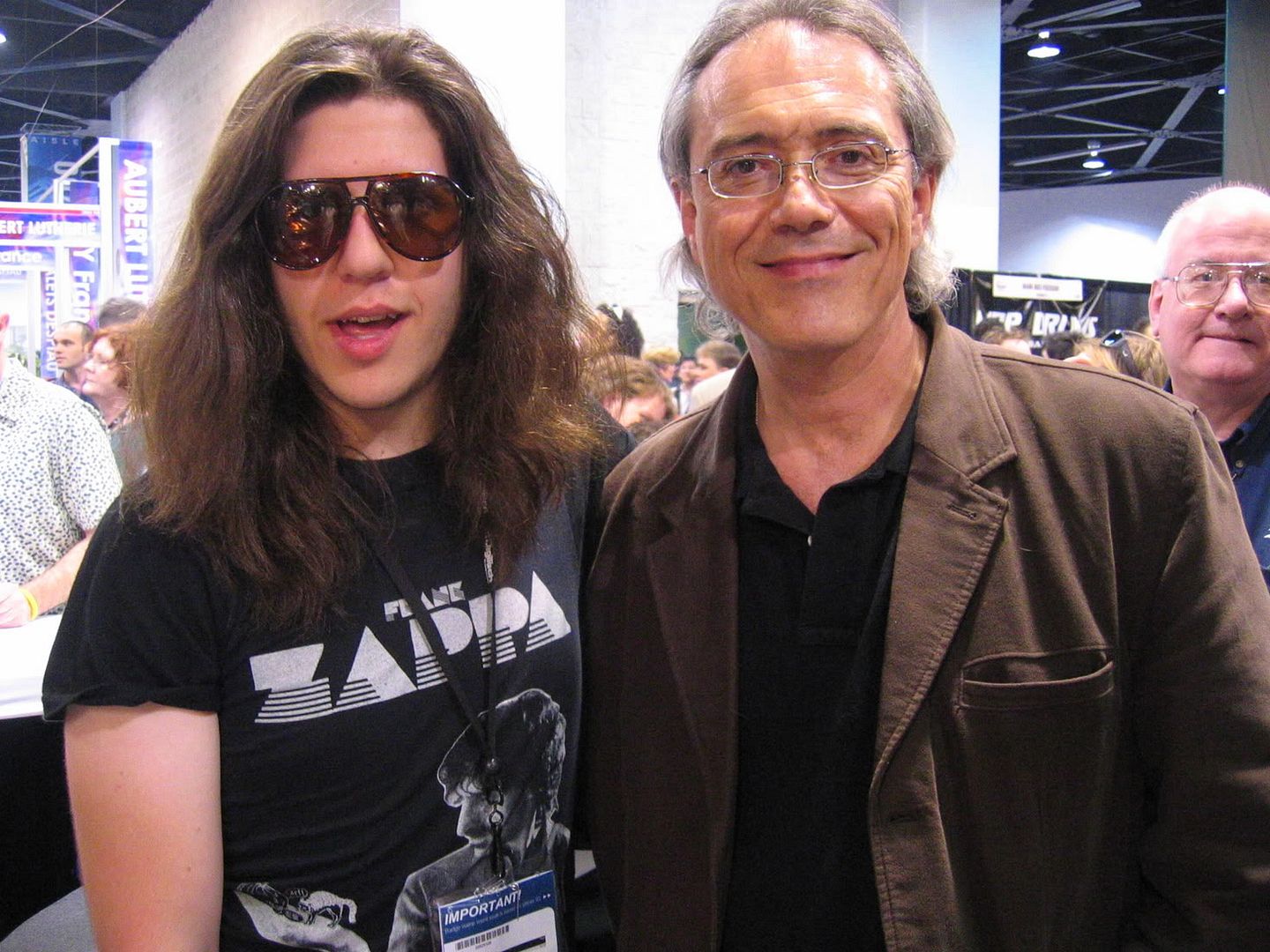 Eric and Vinnie Colaiuta at NAMM
Julie Slick in Seattle (show with Ann Wilson and Eddie Vedder May, 2005)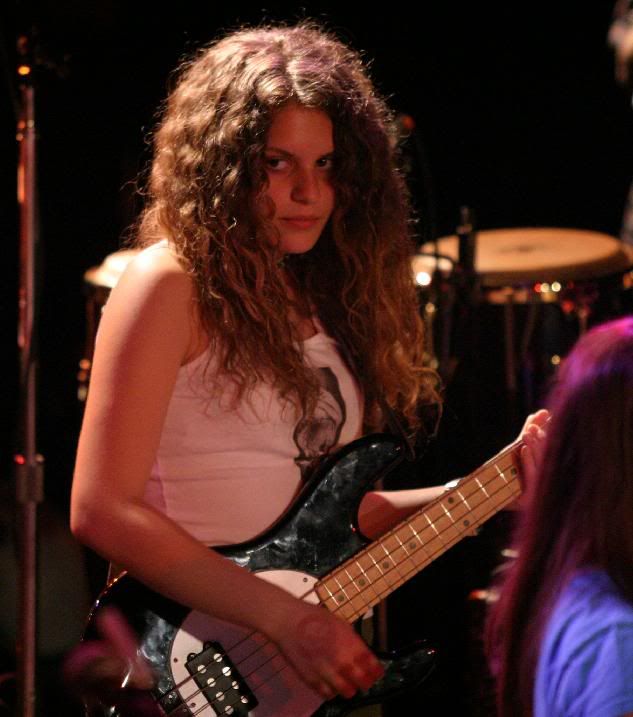 Julie on stage at The Troc in Philadelphia
Okay, I admit it - this is a frivolous post. I miss J&E so I'm merely here to post my favorite pics of the two of them (for a change ha ha) and send positive vibes to both down in Nashville. I guess I can safely assume that they and the basses/bass drum pedal made it okay despite a plane change and all is well in their world.
I haven't heard a word from them but then again, why should I...they are adults now and they're in heavy rehearsal mode.
But um, since they are away for the next four days and there is thankfully no construction going on next door during Saturday and Sunday, I should really go work on my novel and stop worrying/thinking so much about everything else, huh.
Alright then.
But if I get any news I'll be back.
Later,
xo