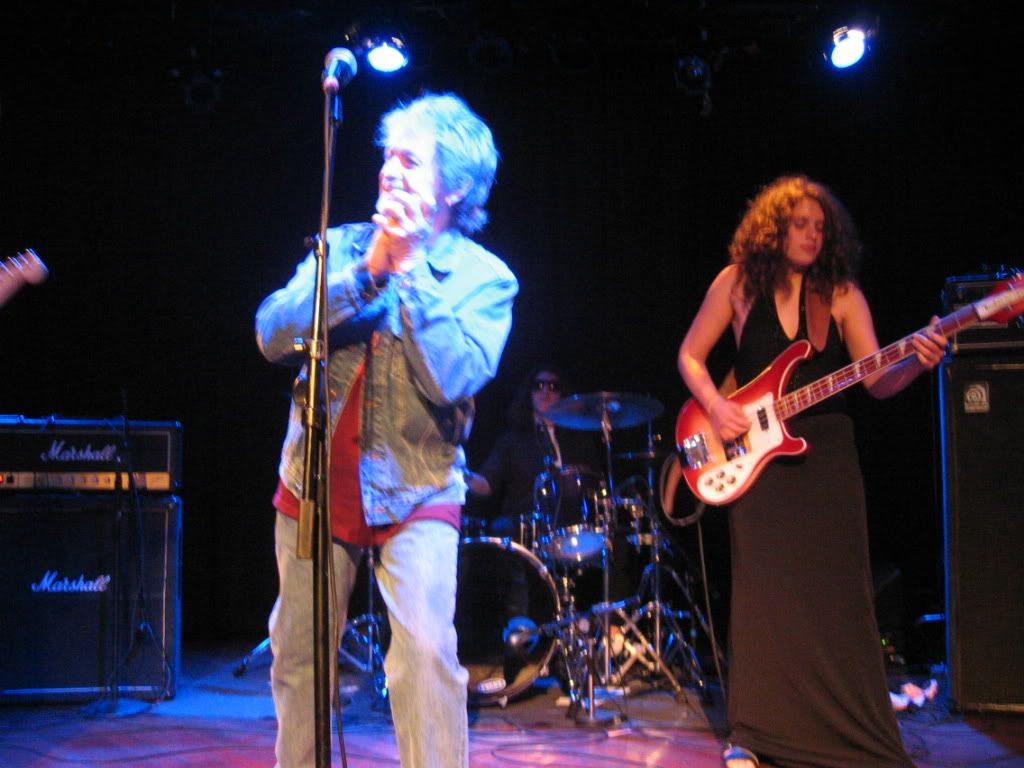 Eric Slick and Julie Slick perform Heart of the Sunrise (off the Rock School soundtrack) with Jon Anderson of YES. Click
here
for a listen.
So yeah, I have news; I have big news, but I'm not allowed to say anything yet. That sucks, huh. But I'll be able to blab it all soon so bear with me. Or is that bare with me? Har har. Sorry. It's been a rough couple of days and with the holidays approaching, it can only get worse.
Kidding, kidding.
Though I swear, I'm being thwarted bigtime already this year. I bought really pretty lights to hang around the dining area and didn't have an extension cord. So I bought an extension cord which said "Contains on and off switch" and I thought, Oh cool, I can even use this to decorate the overhead light which hangs over the table. Wrong. I opened up the package -- there's no on and off switch and it's not even a fucking extension cord -- it's one of those things you use on your tree to hang multiples of lights. I mean, this thing was totally packaged in the wrong box. And who the hell saves receipts for things like that? Oh screw it, I'll use it on the tree. If I get a tree. Eric's girlfriend is allergic to real trees and if we get one, that means she can't come over for a month. Okay, who am I kidding, three months, because I put my tree up early and wait until all the needles fall off and it's usually Easter before I get around to taking it down. So we're exploring our options. I'm actually not opposed to a fake tree -- hell, I say save the trees (and my vacuum cleaner). But I don't know -- I've always had a real tree; I love the aroma, and if I take it down in time, I can even recycle it because they arrange for pick-up in Philly well into January.
Nah, I say it won't kill us to have an artificial tree this year -- I love Eric's girlfriend and would hate for her not to be able to come over. By this time next year, it won't be an issue -- I'm sure Eric will probably be touring Europe or at the very least, living in his own mansion out in LA or something. Trust me on that one.
We also baked a shitload of cookies. But woe is me, I didn't buy cookie tins, so instead of being neatly packed away as what they are meant to be, i.e., GIFTS, we set them out on plates. And then I ate them all. I did the math. I consumed 140 cookies over a four day period. And I wonder why I'm not feeling so great today.
Sigh...I also wanted to congratulate six friends of mine who have been nominated for Pushcart Awards for their published short stories and wanted to provide links to each story, but my online writing site is down for a change and off the top of my head, I can only remember four of the nominees and three of the stories. Grrr....oh well, it'll give me something to post tomorrow in case I still have to keep a lid on my big news.
Later...maybe xo